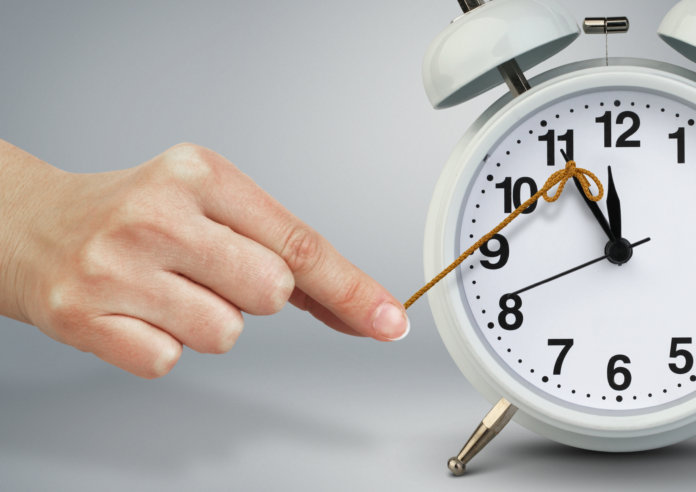 On Tuesday, the Maine Public Utilities Commission (PUC) decided to delay the implementation of its controversial net energy metering (NEM) changes for new rooftop solar customers from Jan. 1 to April 30, 2018. Solar advocates have welcomed the reprieve as they gear up for an upcoming fight against the NEM changes, which they claim are "disastrous," in the Maine Supreme Court.
NEM, a policy under which utilities compensate solar customers for their excess energy with credits, has long been a heated issue in Maine. Last April, Gov. Paul LePage, R-Maine, vetoed a compromise bill to replace NEM with a novel market-based program, so the PUC was then tasked with addressing solar compensation. Early this year, the commission ruled to gradually roll back NEM for new solar customers effective Jan. 1, 2018, with the retail NEM rate declining annually until it is phased out over the next 10 years. Existing customers will be grandfathered in under the previous rates. Although state lawmakers attempted to reverse the PUC ruling in a new bill, LePage vetoed that legislation, as well, and solar advocates took the issue to court.
With the Jan. 1 effective date coming up, the PUC decided on Tuesday to postpone implementation of the NEM rollback until April 30. During the deliberations, Chairman Mark Vannoy explained that the PUC received a waver request. "The basis is that the electric distribution companies have not developed and implemented consistent procedures for determining the in-service date for net energy billing customers," Vannoy said.
According to the chairman, the PUC recently held a stakeholder meeting with electric companies and solar installers "to identify technical and implementation issues," and the delayed effective date "will provide time" to get those "important" issues resolved in what the chairman thinks will be "relatively short order."
"I expect staff to convene additional working group meetings with installers and the electric distribution companies to resolve any of the remaining outstanding issues," said Vannoy. "While more waver requests may come in March, I think any such requests will have a sizable hurdle to overcome, given the extension I am recommending today."
According to a Bangor Daily News report, solar customers had been rushing to ensure they could secure the current NEM rates before they changed on Jan. 1. Vaughn Woodruff, owner of Insource Renewables, told the publication, "There are customers right now that have systems that are installed and ready to go, and due to delays with the utilities around [an October windstorm], the utility's not ready for them to be hooked up. And so for those customers, it provides them some breathing room."
In addition, a spokesperson from Central Maine Power told the Bangor Daily News that the large utility welcomes the PUC's Tuesday decision, which will provide an opportunity to further address the new NEM policy's "complexities."
Despite the PUC's delay, some solar advocates remain determined to overturn the NEM rollback altogether.
"This senseless rule jeopardizes the growth of clean, local solar energy in Maine," said Conservation Law Foundation (CLF) Maine Director Sean Mahoney in a Tuesday statement. "Today the PUC pulled back to avoid an inevitable catastrophe. But delaying implementation doesn't fix the fact that this rule hurts businesses and families, hampers our energy independence, and harms one of the fastest-growing sectors of Maine's economy. We need to eliminate this disastrous policy, not just procrastinate its implementation."
CFL joined partners in filing an appeal against the NEM phase-out with the Maine Supreme Court earlier this year, and oral arguments are slated for next Wednesday. Regarding the upcoming hearing, a PUC spokesperson noted, "We don't comment on issues pending before the court."
Natural Resources Council of Maine (NRCM), another major opponent to the NEM changes, chimed in on the PUC's Tuesday decision with some fiery comments Tuesday.
"Today the Public Utilities Commission reckoned with some of the flaws in their ill-conceived and harmful net metering rollback, deciding to delay implementation by four months. This is a small victory, considering what Maine people really want is the permanent termination of this harmful rule," said Dylan Voorhees, clean energy director of the NRCM, in a statement.
"Today the PUC admitted that neither they nor utilities actually know how to implement their anti-solar rule," Voorhees continued. "Neither can yet provide solar installers or potential customers with the necessary information and guidance to implement the new rule or even say who it will apply to."
He further claimed, "Last year the PUC failed to even determine whether their net metering changes would help or hurt consumers before they adopted it. Their flawed rule includes an unprecedented and illegal new tax that solar customers will have to pay on power they consume onsite. This is not only grossly unfair, it is extremely complex to implement. Adding insult to injury, the PUC then abdicated its responsibility to come up with the details needed to implement the rule, saying that the utilities could figure it out. Deferring to utilities seems to be what this PUC does best."
"This delay gives lawmakers the time they need to stop Maine from sliding further backward on solar by overturning the harmful parts of this rule before it takes effect," said Voorhees, adding, "It is going to take leadership from the legislature to increase access to solar power for Maine homes and businesses, which brings with it the potential for many good new jobs across the state and lower energy costs for all consumers."
State Rep. Seth Berry, House chair of the Maine legislature's Joint Standing Committee on Energy, Utilities and Technology, has been an outspoken opponent of the NEM rollback. In a Tuesday statement, he said, "Today the Maine PUC did the only thing it could to avoid a train wreck. It hit the brakes on implementation of its disastrous, worst-in-the-nation rule on rooftop solar. The decision gives installers and customers more time to qualify under the old rules, and also gives the law court and the legislature time to step in and reverse course altogether."
Berry added, "At stake is who controls your rights as a Mainer to self-generate. If the rule is allowed to take full effect in April, Maine will be only place in the world to let for-profit energy delivery monopolies charge you for the energy you produce and consume at your own home or business."
As previously mentioned, despite lawmakers' previous efforts to promote rooftop solar, Governor LePage vetoed the two pro-solar bills, and the legislature narrowly failed to override the vetoes both times.