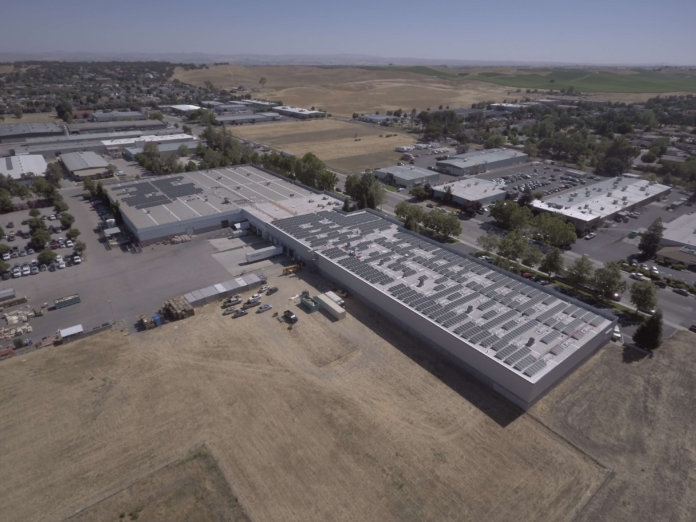 Zurn Industries, a manufacturer of plumbing, building and water solutions for commercial, municipal and industrial markets, recently completed a solar project to power its facility in Paso Robles, Calif.
California-based REC Solar built the 550 kW rooftop system and expects the project to meet 88% of the facility's electricity needs, generate 940,000 kWh of electricity annually, and save Zurn Industries an average of about $110,000 every year for the life of the system.
"Engineering and innovation are at our businesses core," says Ed Stettler, plant manager for Zurn Industries. "Generating our own renewable power at this facility enables further innovation in our manufacturing process, helps us reduce costs and ultimately benefits our staff, customers and the local community by reducing our impact on the environment."
REC Solar says the solar system is being financed via a power purchase agreement, which allows Zurn Industries to purchase energy at a lower rate, without paying any upfront costs for the system construction and maintenance.
"We are excited to be bringing solar to Zurn Industries," says Alan Russo, senior vice president of sales and marketing at REC Solar. "Their investment will empower them to control energy costs over the long life of the system, and it reinforces their commitment to preserving natural resources."