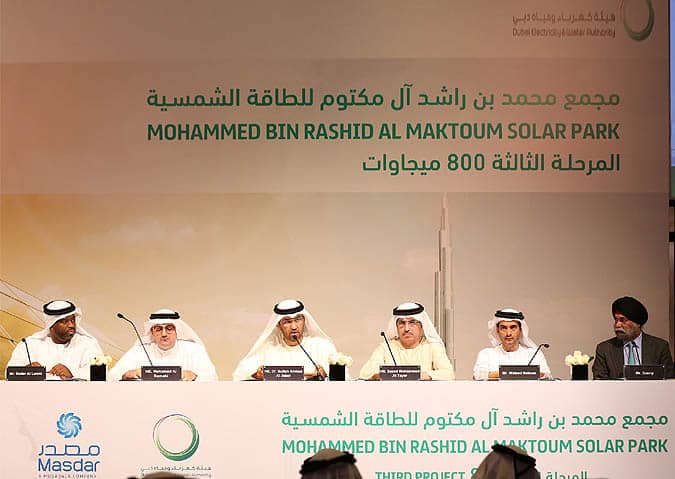 The Dubai Electricity and Water Authority (DEWA) has announced the selected bidder for the 800 MW third phase of a solar park that will be constructed based on the independent power producer model. The selected bidder, a Masdar-led consortium including the Spanish companies FRV and Gransolar Group, had submitted a world-record-low bid of 2.99 U.S. cents/kWh.
Mohamed Jameel Al Ramahi, CEO of Abu Dhabi-based Masdar, calls the selection " ahistorical achievement for our company as we mark 10 years of operations." He adds, "It is thanks to the technical clarity and transparency provided by DEWA that we have been able to deliver such a highly competitive bid."
The announcement was made at a press conference at the Armani hotel in Dubai. In preparation for the next phase, DEWA says it will develop shareholder and power purchase agreements that will be signed in the fourth quarter of this year.
To learn more about the historically low bid and what it means for the solar industry, click here.