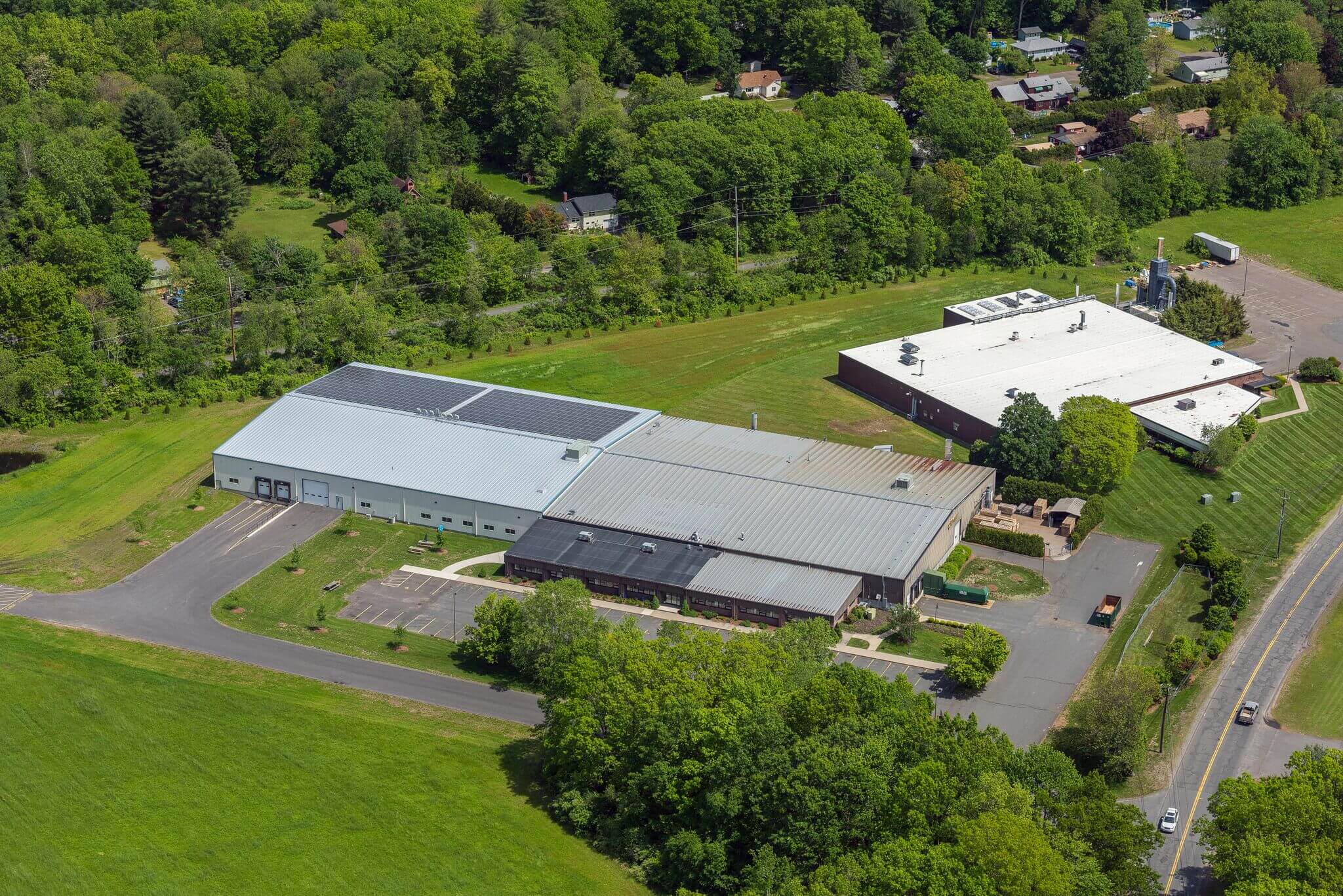 Chemetal, a  manufacturer of metal designs and laminates, recently partnered with Massachusetts-based Solect Energy to install a 201.6 kW solar energy system on the roof of its Easthampton, Mass., manufacturing plant. The array consists of 560 solar PV panels, which are projected to produce 210,686 kWh of energy annually. Chemetal anticipates the array will provide up to one-third of its facility's annual electricity use.
Solect says it carefully examined Chemetal's energy usage patterns and other factors in order to design the optimum solar energy system. Solect then worked to make sure that Chemetal would achieve maximum return on investment through the myriad of solar incentives. According to Solect, Chemetal is projected to save approximately $25,000 annually on its electricity bill and is able to take advantage of state and federal tax and financial incentives, including solar renewable energy certificates.
"We began seriously considering solar when we doubled the size of our facility in 2016," explains Geoff Schaefer, creative director and president of Chemetal. "The incentives, including tax credits and accelerated depreciation, were beneficial, as was the opportunity to reduce our carbon footprint with renewable energy."
Chemetal, a 50 year-old, family-owned business, has a strong commitment to green practices. In addition to its new solar array, the company recycles paper and cardboard materials to minimize additions to the waste stream. It also sells any scrap metal material to be repurposed. The company is also a Forest Stewardship Council (FSC)-certified supplier for its Treefrog real wood veneer laminate products. FSC certification ensures that products come from responsibly managed forests that provide environmental, social and economic benefits. Furthermore, some of Chemetal's aluminum finishes contain up to 85% recycled content, offering builders and architects Leadership in Energy and Environmental Design (LEED) credits for green buildings.
"Given its strong commitment to green building products that feature LEED and FSC certification, Chemetal's move to solar energy was a natural," says Scott Howe, partner and senior vice president at Solect Energy. "Chemetal will create its signature products utilizing clean energy. The company will benefit from lower energy costs, tax and other financial incentives, and have the satisfaction of knowing they are improving on their already strong pledge to protect the planet."
Photo courtesy of Solect Energy