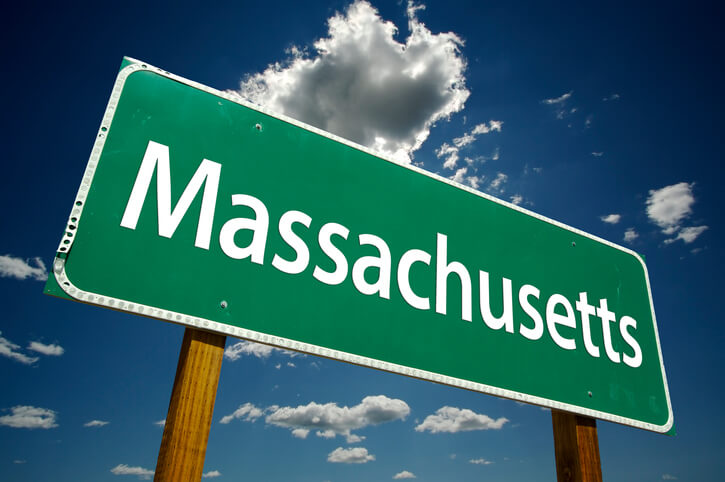 The Massachusetts Department of Energy Resources (DOER) has released its Solar Massachusetts Renewable Target (SMART) Program regulations, which will now go through a public comment period. Although solar advocates have applauded the announcement, they have also raised some concerns about the program and the overall future of solar in the state.
Earlier this year, DOER extended the state's Solar Renewable Energy Credit (SREC 2) program while it worked on SMART, a long-term replacement program designed to incentivize 1.6 GW of new solar generating capacity through a "declining block" structure, with base compensation rates reducing by set percentages in each block.
According to the Solar Energy Industries Association (SEIA), Massachusetts boasts the second-largest solar workforce in the country, thanks to state initiatives like net energy metering (NEM) and the SREC 2 program, and the DOER's announcement could be a first step in giving residents and businesses confidence in the Bay State's continued commitment to progress.
However, solar advocates have called for improvements in order to continue solar growth and state's climate and clean energy leadership. Additionally, they note the Massachusetts legislature has proposed bills needed to expand the NEM program, which is currently closed for new projects in the majority of the state; therefore, the groups say, further steps are needed to continue solar growth.
"Thanks to Massachusetts' leadership and initiatives that make solar more accessible and affordable, Massachusetts has set itself apart as a national leader that's building its clean, equitable energy economy," say Sean Garren, Northeast regional director at Vote Solar. "The commonwealth affirmed its commitment to its clean energy future with today's SMART program announcement, but more work is needed to improve the program and work with the legislature to expand net metering to ensure that we continue to harness the economic and environmental benefits of solar."
"We thank Governor Baker and his team for continuing to prioritize the expansion of solar energy," says Sean Gallagher, vice president of state affairs for SEIA. "The SMART program will help support another 1.6 GW of solar in the commonwealth and maintain its position as a leading state. However, while an important step, this isn't the finale. SMART will not be available until sometime next year. For solar's economic engine to continue running, the Massachusetts state legislature must raise the state's net energy metering caps before the year is up to allow continued solar market growth until SMART is fully implemented."
"Community solar projects are currently saving consumers money while providing clean, local power across the commonwealth," says Coalition for Community Solar Access Executive Director Jeff Cramer. "While we are pleased that the SMART framework was announced today, we are concerned that the proposed limits on community solar will hamper clean energy access. Every ratepayer in the commonwealth deserves the opportunity to receive the benefits of solar energy on their electric bill through participation in community solar. We're ready to work with the administration to improve the regulations and look forward to celebrating the program's launch next year."
"While the overall framework of the SMART program is well considered, we'd be much more confident in its long-term success if it included a requirement to evaluate program performance early and often with an ability to adjust the program in response to market forces, if the SMART program is not meeting its goals," says Mark Sandeen, co-founder and president of MassSolar.
"We're happy to see them appear, but the SMART program emergency regulations contain several last-minute surprises," says Bill Stillinger, president of the Solar Energy Business Association of New England (SEBANE). "Solar is the key to a shared clean energy future, and its implementation needs to be accelerated, not blocked or limited. Now, the often-conflicting voices of our industry and environmental advocates, elected officials, the state's regulatory agencies, the utility companies, and solar installers and developers need to be reconciled to secure a good long-term path for solar in Massachusetts."
The DOER says it will announce the timing of public hearings and the written public comment deadline for SMART in the coming weeks. Meanwhile, copies of the regulation and accompanying guidelines are available for stakeholder review here.