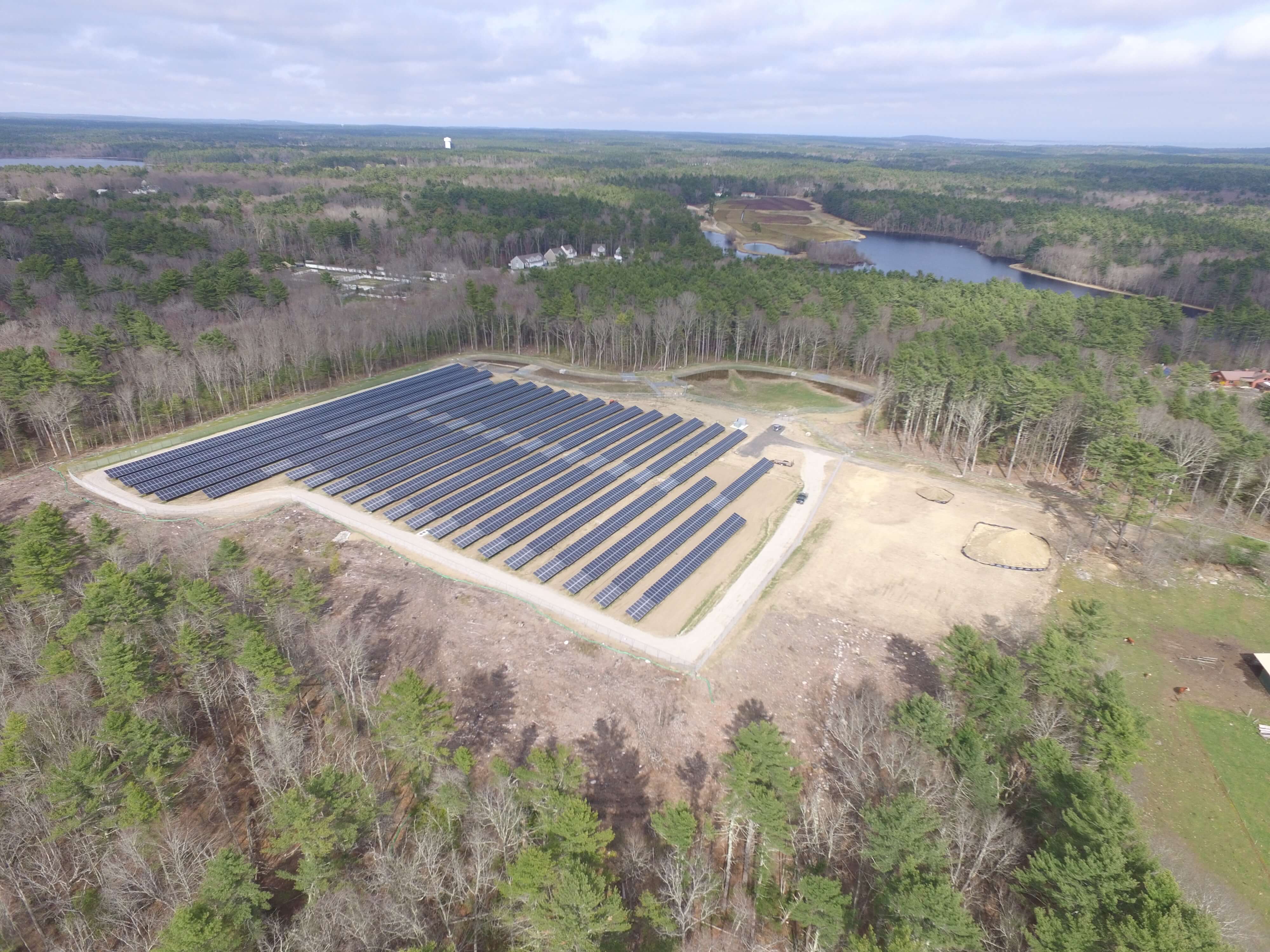 BlueWave Solar, along with financing partners MS Solar Solutions Corp. and National Bank of Arizona, has announced the completion of a 1.37 MW community solar project on Lake Street in Plympton, Mass.
Known as the Lake Street project, the solar array covers approximately seven acres and will produce clean energy and generate long-term electricity savings for subscribers under BlueWave's Community Solar Share program. As the project's anchor off-taker, the Oak Bluffs Water District has contracted for approximately 400 kW of solar net metering credits, or "shares," and is expected to save approximately $12,500 a year. In addition, 70 homes and businesses have subscribed to the project.
"Oak Bluffs Water District is very happy to be saving on our electricity costs, which directly benefits our ratepayers," comments Kevin Johnson, the water district's superintendent.
The Lake Street project adds to the 30 MW of community solar BlueWave has completed to date.