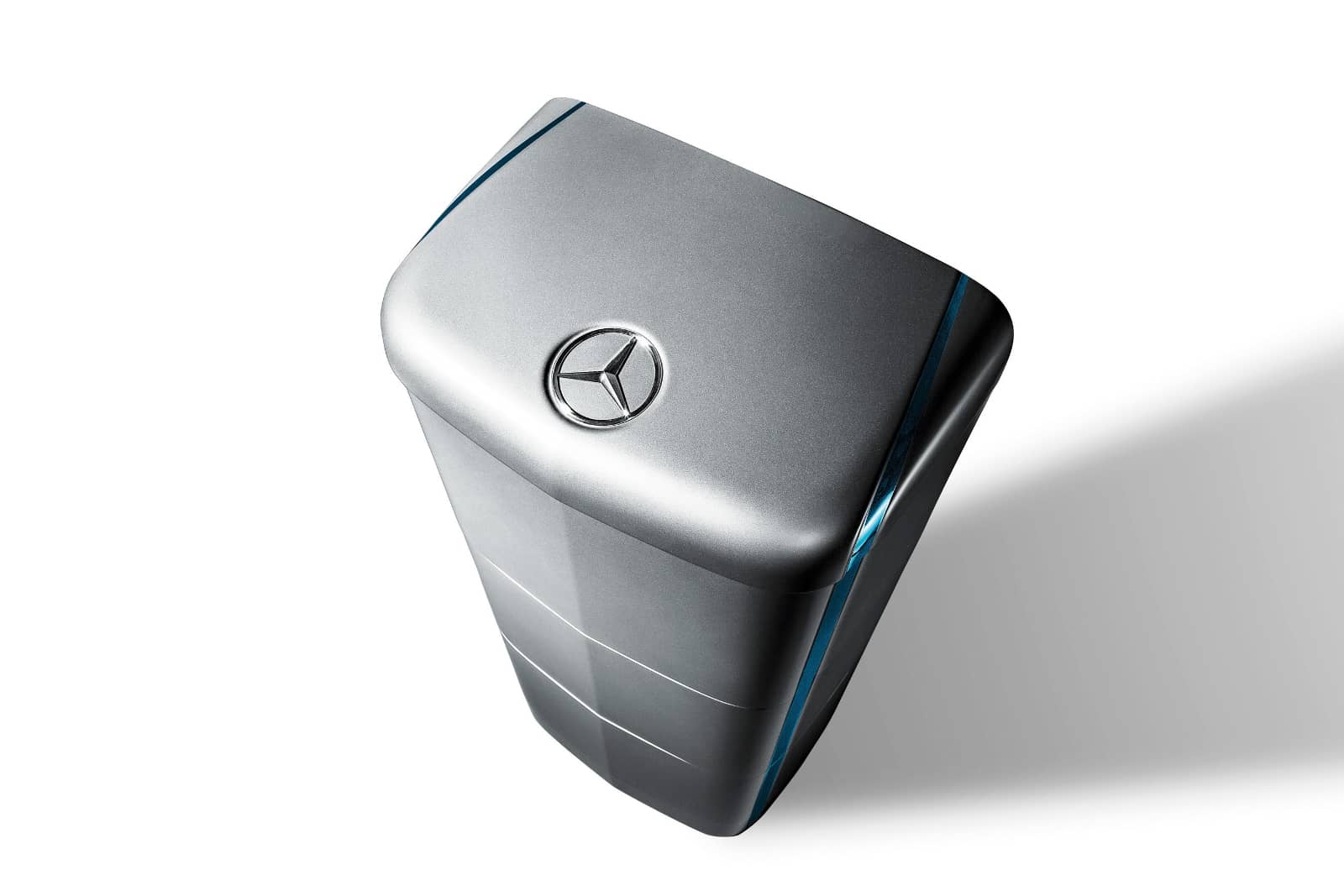 Germany-based Mercedes-Benz is bringing its stationary energy storage business to the U.S. To handle the expansion, parent company Daimler AG has established a new unit, Mercedes-Benz Energy Americas LLC, which will assume the development and sales of the storage systems for residential, commercial and utility applications for the North American market. Furthermore, Daimler has picked up Boris von Bormann, former CEO of energy storage company sonnen, to lead the new branch.
"Mercedes Benz Energy is uniquely positioned to not only offer solutions to the energy and storage market that will help utilities, businesses and homeowners save costs and solve needs, but also combine the advantages of electric vehicles and energy solutions into one holistic platform," said von Bormann.
This follows the previous founding of Mercedes-Benz Energy GmbH in Germany earlier this year, and Daimler says system production will remain the core expertise of wholly owned subsidiary Deutsche ACCUMOTIVE GmbH & Co. KG. The company adds that the Mercedes-Benz storage units are based on the same technology Daimler has been using in electric and hybrid vehicles since 2012.
Working in collaboration with Mercedes-Benz Research & Development North America in Sunnyvale, Calif., Mercedes-Benz Energy Americas will bring initial product offerings to the U.S. in early 2017, beginning with the launch of a modular residential product. Each battery module has an energy content of 2.5 kWh that can be combined up to 20 kWh and used in various applications, such as back-up power and solar self-consumption. Daimler says these will be sold through various channel partners, and the systems will be followed by larger storage systems for commercial and industrial customers. Mercedes-Benz Energy Americas will work directly with a diverse customer base to offer tailored solutions starting later in 2017, Daimler adds. Further details, including product pricing, were not disclosed.