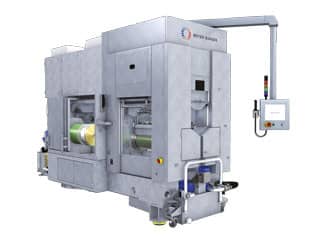 PV manufacturing equipment provider Meyer Burger Technology Ltd. has announced a large contract totaling about $22 million from a "leading Chinese tier-one supplier in the solar industry."
Meyer Burger says the contract covers solutions for the production of solar wafers and solar cells, including its diamond wire saw DW288 Series 3 and the technology platform MAiA 2.1 with the upgrade cell technology MB PERC.
Delivery and commissioning of the equipment will start as of the fourth quarter of this year. More information is available here.
Photo courtesy of Meyer Burger's website: The DW288