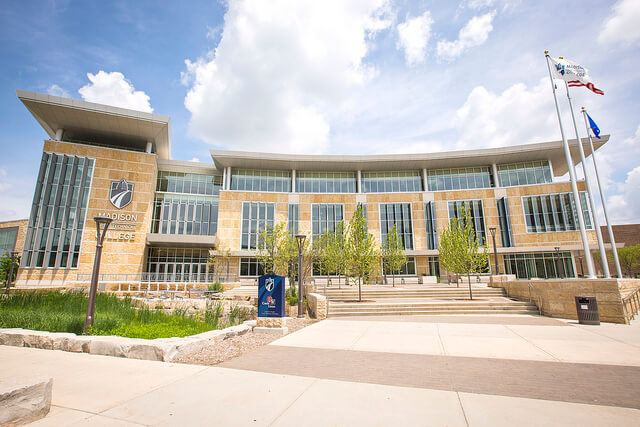 Wisconsin-based utility Madison Gas and Electric (MGE) has selected the contractors for a planned 1.4 MW solar photovoltaic system for Madison Area Technical College (MATC). The previously announced project is a partnership between MGE and MATC, with the utility providing a grant of up to $500,000 for the system and the college covering an additional $1.8 million.
According to a press release, MGE has chosen Pewaukee, Wis.-based Sunvest Solar Inc. to design and manufacture the large PV system, and Pieper Power of New Berlin will install the system on the roof of the college's Truax Campus. The release notes Sunvest also designed and built photovoltaic systems for Lawrence University, Concordia University and Wisconsin Lutheran College.
Installation of the solar panels is scheduled to begin in summer 2018 and should be completed in a few months. The system could save the campus more than $200,000 per year in electricity costs, according to the release. In addition to cost savings, the PV solar system will offer numerous benefits to MATC students and community members; for example, the proposal includes solar electric monitoring technology to provide energy output data for analysis by students and the public.