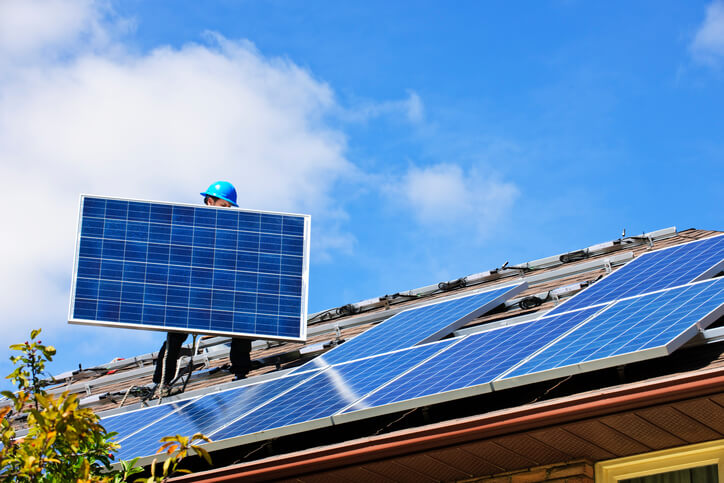 Consumers Energy, Michigan's largest utility and principal subsidiary of CMS Energy, has partnered with vertically integrated solar company SunPower to launch a new rooftop solar pilot program.
Consumers Energy's Solar Distributed Generation (DG) Pilot program aims to streamline the process for the utility's customers to put rooftop solar on their homes. As part of the program, SunPower will provide participating homeowners a no-cost site assessment, customized system design, installation, warranty, long-term financing options and more. Program participants will be able to earn bill credits when they generate more electricity than they need, still receive the electricity they need from Consumers Energy when they aren't generating electricity, and own the solar system.
"At Consumers Energy, we're rolling out new programs for Michigan residents as we all do our part for the environment," says Dennis Dobbs, Consumers Energy's vice president of enterprise project management, engineering and services. "We are pleased to respond to the growing interest we see from Michigan residents in generating their own solar energy."
"We look forward to supporting a sustainable energy future in Michigan through this program, which combines SunPower's 30 years of experience delivering high-performance solar solutions with Consumers Energy's 130-year history of providing reliable electricity to Michigan homeowners," says Martin DeBono, SunPower executive vice president.
Consumers Energy says the new solar pilot helps grow renewable energy for Michigan, and the utility notes it has other renewable energy options for customers, including its Solar Gardens community solar and Green Generation programs. Consumers Energy customers are free to pursue rooftop solar through alternatives other than the Solar DG Pilot, which is not regulated by the Michigan Public Service Commission. The program is limited and runs through Dec. 31, 2018.