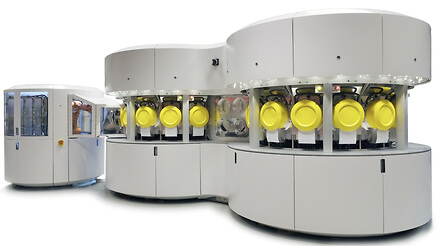 Midsummer, a Swedish provider of equipment for manufacturing flexible copper indium gallium selenium (CIGS) thin-film solar cells, has received a repeat order from an undisclosed customer for two new compact DUO solar cell manufacturing systems.
Due to a strong demand for lightweight, flexible modules, the customer has decided to buy two new DUO manufacturing systems, which will be manufactured at Midsummer's facilities outside Stockholm and delivered to the client at the end of the year, according to the company.
The Midsummer DUO is a compact, fully automatic deposition system for the manufacturing of CIGS solar panels. The company says the system is designed for operational stability and superior material utilization and used for the manufacturing of lightweight, flexible panels to cater to the growing needs for portable panels and rooftop installations.
"Our DUO system is now the most widely spread manufacturing tool for flexible CIGS solar cells in the world,' claims Sven Lindström, CEO of Midsummer AB. "We have yet again shown that we are the leading provider and supplier of advanced solar energy technology solutions for the production and installation of thin-film solar panels. Swedish technology is at the forefront of the race toward a fossil-free planet, and we look forward to the future."