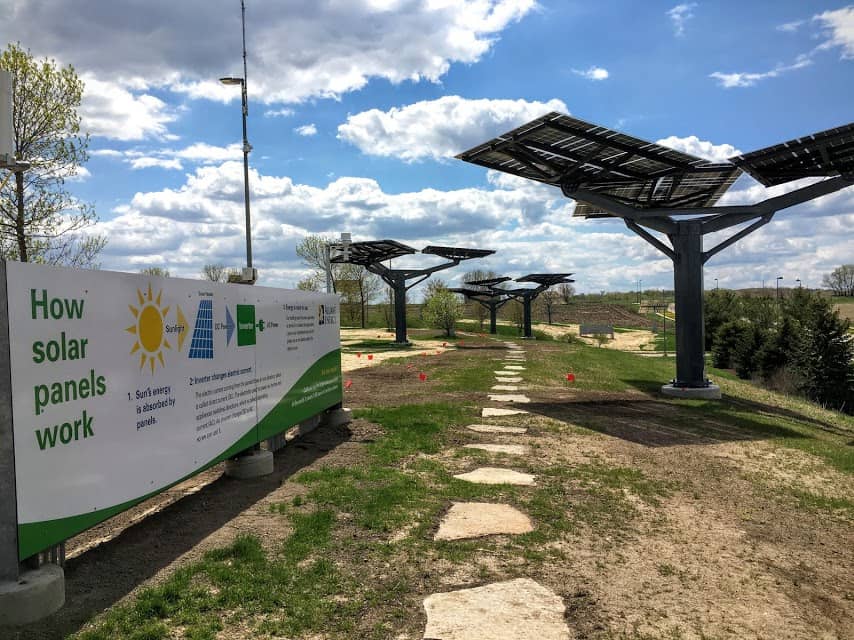 Midwest utility Alliant Energy has officially opened its Madison Solar Demonstration Project, located at the company's Madison, Wis., headquarters.
Partnering with the Electric Power Research Institute, Alliant has integrated multiple solar and clean energy technologies to create a center for research, education and collaboration. The multiyear initiative will study different types of technologies to provide the company with insight into the best solar technologies for the region.
According to the utility, the project merges various solar technologies, such as ground-mounted tracker systems, rooftop arrays and parking canopies, and totals more than 1,300 solar panels and 325 kW of installed grid-tied capacity. The demonstration site also includes energy storage batteries and electric vehicle charging stations. Real-time monitoring of the systems will be accessible via a Web-based dashboard.
In addition, the Alliant project features 23 Spotlight Solar trees – built by Madison-based integrator H&H Solar Energy Services – sited in different locations, which collectively account for 66 kW of the total installed generation capacity.
"This project will research many different solar technologies and installation strategies," says Rick Zimmerman, Alliant Energy project manager. "We also want our customers to benefit from this learning opportunity, so we've made these installations at our Madison campus uniquely engaging. Solar is an elegant technology, so we felt it should be presented elegantly."
The PV systems will generate approximately 86,000 kWh of electricity per year. Alliant says it has several other solar projects in development throughout its Iowa and Wisconsin service territories.