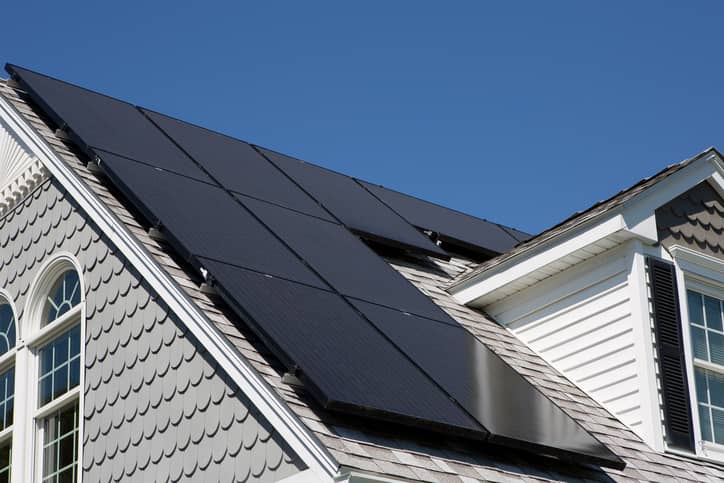 The Minnesota Commerce Department has announced applications for the fourth year of the Made in Minnesota Solar Incentive Program will be accepted beginning on Jan. 1, 2017, and ending at 4:30 p.m. CST on Feb. 28, 2017.
Administered by the department, the program helps fund new solar PV and solar thermal systems for Minnesota residents, businesses and communities. In the program's first three years, it has supported nearly 1,100 solar projects statewide.
"The Made in Minnesota program is helping drive growth in the state's rooftop solar market," says Commerce Commissioner Mike Rothman in a press release. "The program is boosting Minnesota's clean energy economy by making solar more affordable, creating more clean energy jobs and diversifying the state's energy resources."
The state legislature established the 10-year Made in Minnesota Solar Incentive Program in 2013 to expand the state's solar industry. In the same year, it set a Solar Electricity Standard that requires investor-owned electric utilities to obtain 1.5% of their power from solar by 2020, with a goal of 10% by 2030.
The solar incentive program is available to Minnesotans who install solar PV or solar thermal systems using solar modules or collectors certified as manufactured in Minnesota. Applications for the program are accepted from Jan. 1 to Feb. 28 each year, and the incentives are awarded through a random selection process.
Applicants for Made in Minnesota solar PV systems who are randomly selected for the program receive an annual incentive payment for 10 years based on the system's electricity production. For owners of solar thermal systems, the program offers a one-time rebate up to 25% of the installed cost.
The department says that the program has boosted the state's solar industry: During the program's first three years, funding was awarded in support of 1,048 solar PV projects and 36 solar thermal installations.
The PV projects equal about 15 MW of electric capacity. When all installations are completed and generating power, they will generate enough electricity to power 1,856 average Minnesota homes.
Over 10 years, the Made in Minnesota program is expected to help fund as many as 4,000 solar installations and increase the state's solar electric capacity by about 65 MW, or more than four times the total capacity when the program began.
The solar PV incentive program is open only to customers of investor-owned utilities (Xcel Energy, Minnesota Power and Otter Tail Power). It is also available to developers of community solar gardens (less than 40 kW). Solar thermal rebate applications are open to utility customers throughout the state, with priority given to customers of investor-owned utilities.
More information about the program is available here.