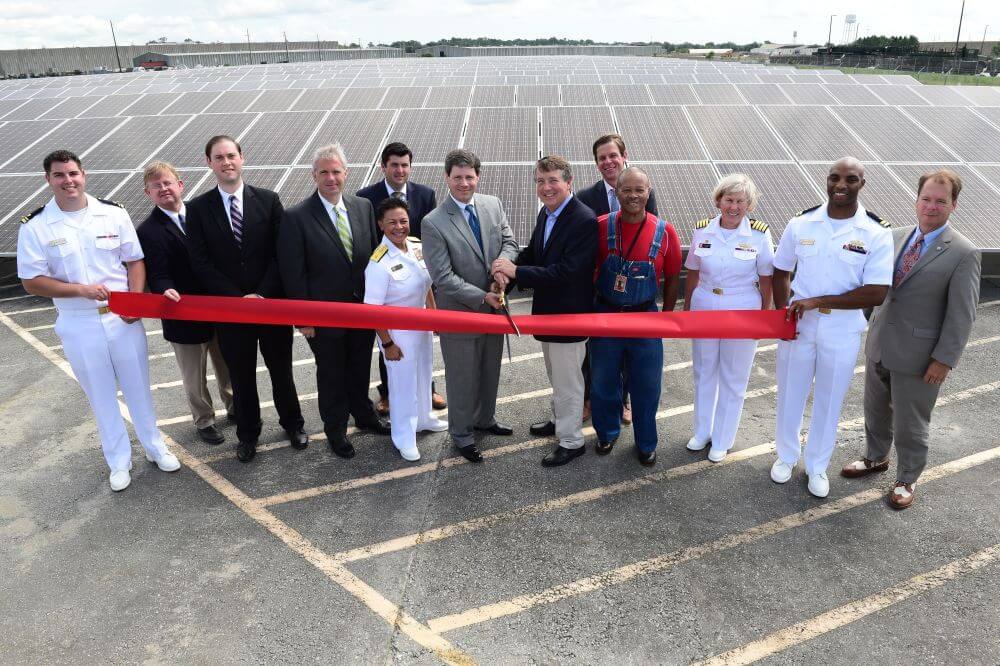 Mississippi Power, along with leaders from the U.S. Navy and Hannah Solar, recently held a ribbon-cutting ceremony to celebrate a utility-scale solar facility at the Naval Construction Battalion Center, also known as the Seabee Base, in Gulfport, Miss.
"Our company is very proud to support our military partners," said Mississippi Power President and CEO Anthony Wilson. "We are involved in several renewable energy projects across our service territory. This facility is special not only because it will serve the men and women who protect our country, but also because it is the first solar project completed in our 92-year history in South Mississippi."
According to Mississippi Power, the 4 MW solar facility went online in April, and the 15-acre site features about 13,000 solar panels that are producing enough energy to power approximately 450 homes.
"Seeking out alternative energy resources isn't a fad," said Rear Admiral Bette Boliver, commander of the Navy Region Southeast. "We aren't doing it because it is the 'hip' thing to do. We are doing it because it is necessary for the future security and resiliency of our Navy.
"This is a great example of public-private collaboration that shows we can all work together for mutual benefit and the common good. I'm proud to be a part of this and thrilled to be here today."
Just days before the Seabee Base dedication, the utility also held a site dedication at a 52 MW solar farm in Sumrall, and a 50 MW solar site is under construction in Hattiesburg and will be coming online later this year. The company has a fourth solar project proposed in Lauderdale County, which if approved by utility regulators, will support Naval Air Station Meridian.
Photo courtesy of Mississippi Power