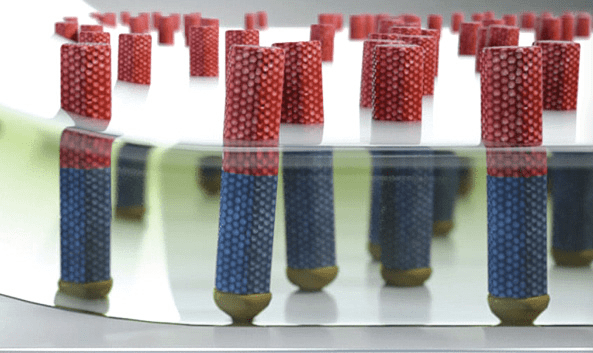 Swedish start-up Sol Voltaics has raised $17 million in a new round of equity investment and grant funding to accelerate commercialization of its nanowire solar film tandem-layer technology.
The Series C funding round was led by new investor Riyadh Valley Co., the venture capital investment arm of King Saud University in Riyadh, Saudi Arabia. Long-term investors Umoe, FAM, Industrifonden, and Nano Future Invest demonstrated their continuing commitment to Sol Voltaics by contributing to the $12.5 million in equity. In addition, the Swedish Energy Agency and the European Union's Horizon 2020 research and innovation program backed the company with over $4.5 million in additional grants.
Sol Voltaics recently announced a technological milestone with the successful alignment of gallium-arsenide nanowires in a thin film. When integrated in a tandem-junction architecture on mainstream crystalline silicon panels, Sol Voltaics' nanomaterials innovations will enable photovoltaic module efficiencies of greater than 27%, the company claims.
Erik Smith, CEO of Sol Voltaics says this latest funding "from new and long-term partners reflects the confidence they have in Sol Voltaics' ability to become the premier commercial solution for stacked tandem-junction solar modules."
Apricum – The Cleantech Advisory acted as financial advisor to Sol Voltaics in the transaction. According to Apricum, the capital raise represents the largest solar-technology funding round in Europe over the past 18 months.
"To overcome the physical limits of current mainstream single-junction technology, the photovoltaic industry needs to find a low-cost dual-junction technology," says Moritz Borgmann, partner at Apricum. "Sol Voltaics, with its drop-in product, provides a game-changing yet simple solution to this problem."