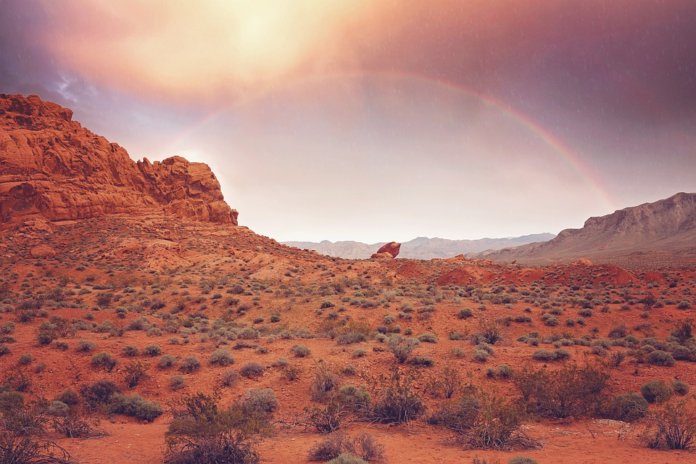 State Sen. Chris Brooks, D-Nev., has introduced legislation that would increase Nevada's renewable portfolio standard (RPS) to 50% by 2030.
The bill, S.B.358, would ensure the Silver State's electricity providers meet at least 50% of customers' energy needs with clean, renewable sources – including wind, solar and geothermal – by 2030. It also sets a goal of producing electricity from zero-carbon emission resources, equal to 100% of the state utilities' sales, by 2050. Nevada currently requires 20% of its electricity to come from renewable energy sources, with that target increasing to 25% by 2025.
According to Sean Gallagher, vice president of state affairs at the Solar Energy Industries Association (SEIA), the bill "adds Nevada to the ranks of leading states in the development of abundant clean, low-cost and efficient renewable energy." Gallagher urges Nevada's legislators and governor to "act quickly to pass the measure."
The newly introduced legislation also has strong support from environmental groups such as Western Resource Advocates, the Natural Resources Defense Council (NRDC) and the Sierra Club. Nevada voters overwhelmingly approved a similar ballot initiative (Question 6) during the 2018 midterm elections, the groups point out.
"In approving Question 6, Nevada voters have recognized that our state can be a national leader in transitioning to clean energy to power our homes and businesses," says Robert Johnston, Western Resource Advocates' senior staff attorney in Nevada. "The legislature now has the opportunity to follow Nevada voters' direction and pass this legislation to increase our state's renewable portfolio standard. A 50 percent RPS will drive new clean energy jobs, reduce harmful carbon pollution and provide stable electricity rates for Nevada customers."
"Voters want Nevada's future to be powered by the sun, not by fossil fuels imported from other states," says Dylan Sullivan, a senior scientist in the Climate & Clean Energy Program at NRDC. "This bill reforms and strengthens Nevada's existing renewable portfolio standard, implementing the will of the voters."
"The movement towards clean energy is sweeping the nation," adds Elspeth DiMarzio, a Beyond Coal Campaign representative at the Sierra Club. "Now is the time for Nevada to set an ambitious clean energy goal and commit to creating a new energy economy that takes advantage of our abundant in-state renewable resources to power our cities; create jobs; and protect our air, water and climate. Nevadans have already shown we want a cleaner and more affordable energy future in our state. The time for half measures is over."