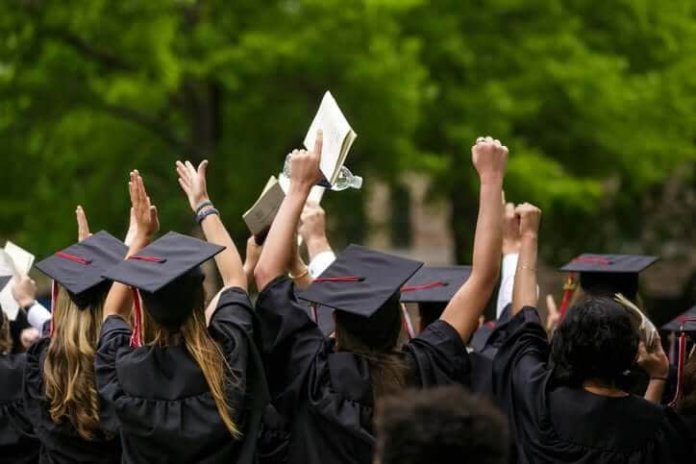 America's colleges and universities lead the world in scientific breakthroughs, so it's only natural for them to lead the U.S. transition to clean energy, according to nonprofit Environment America.
Today, the Environment America Research and Policy Center unveiled a 10-point plan to help guide colleges and universities, called "Renewable Energy 101: Ten Tools for Moving Your Campus to 100% Clean Energy." As the title suggests, the guide includes a series of fact sheets highlighting 10 key tools to help colleges and universities build a 100% clean, renewable energy system.
"Colleges and universities across the country are well situated to lead the charge in the transition to a 100 percent clean energy future," says Bronte Payne, clean energy advocate with Environment America. "Higher education has the ability and the know-how to lead by taking bold steps to shift to clean energy and eliminate pollution from energy use. We hope that the ten-point plan laid out in these fact sheets can help."
Vincent Martinez, chief operating officer at Architecture 2030, comments, "The campus provides an ideal testing ground for achieving zero net carbon at scale, and the shift to 100 percent renewable energy will only enhance the resiliency of these academic institutions."
According to a recent report by Environment America, colleges and universities serve more than 20 million students and spend more than $15 billion per year on energy, so bold commitments to 100% renewable energy can drive big investments in solutions. At the same time, the group says influential higher education institutions can lead by example for communities across America, while training the scientists, engineers, policymakers and civic leaders needed to move the nation toward sustainability.
Environment America, in collaboration with its national network and the Student Public Interest Research Groups, is campaigning for 100% renewable energy on dozens of campuses in 10 states across the country. Renewable Energy 101 will be used to educate the campus community about key steps that colleges and universities can take to shift off fossil fuels to renewable energy.
"It is inspiring to learn about the creative energy and enthusiasm for using clean energy on our college and university campuses," says Janna Cohen-Rosenthal, climate programs director at Second Nature. "These fact sheets highlight many of the higher education institutions I work with through the Presidents' Climate Leadership Commitment. Students, staff, and presidents are meeting and exceeding their carbon neutrality goals through renewable energy, and as a bonus, the institutions are also saving money and educating students in real-world business applications."
As another recent Environment America study pointed out, clean energy and energy-efficient technologies are growing fast and getting cheaper, making them more accessible. Over the past decade, the study showed, the U.S. has seen a 43-fold increase in solar power and a seven-fold increase in wind power, while the average American now uses 10% less energy.
"Students are a critical voice in moving campuses to be more sustainable and transition towards 100 percent renewable energy," says Emily Parish, co-president of Greeks Go Green at Cornell University. "As natural leaders, students are passionate and driven about making changes on campus to tackle climate change and to promote a culture of collective action."
Furthermore, working to achieve 100% renewable energy on colleges and universities has an added benefit.
"It allows us to train young activists, future leaders and researchers to advocate for clean energy off-campus and in their communities," says Environment America's Payne.