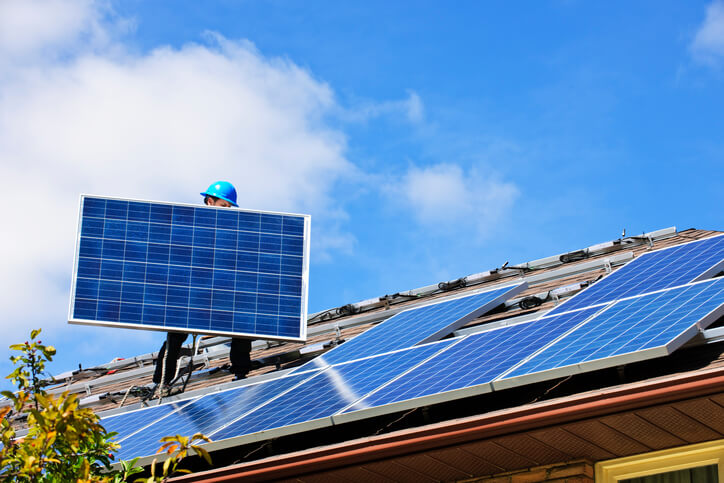 A new solar jobs toolkit has been rolled out by the Solar Training Network, a program led by The Solar Foundation and funded by the U.S. Department of Energy's Solar Energy Technologies Office.
According to the Solar Training Network, the toolkit, "Strategies for Workforce Development: A Toolkit for the Solar Industry," provides a comprehensive guide for the solar industry to meet the high demand for qualified employees and build a skilled and diverse solar workforce. The resource includes a detailed guide for setting up work-based learning programs to invest in current and future workers.
The toolkit draws upon two years of Solar Training Network engagements with employers, trainers, industry associations and community organizations in a range of solar markets.
"Solar companies are struggling to find qualified workers in the wake of the industry's rapid expansion over the past decade," says Andrea Luecke, president and executive director of The Solar Foundation. "Our research also shows that training opportunities are not well-coordinated with industry needs in many regional markets. This new toolkit is a step-by-step guide for engaging workforce development resources, positioning the industry for stronger future growth."
Research from the Solar Training Network finds that only 34% of solar companies have work-based training programs, even though more than half of companies consider work-based learning experience "important" or "somewhat important" when hiring entry-level solar installers.
"The National Association of Workforce Boards (NAWB) is proud to support the Solar Training Network as it launches a new and exciting resource that will provide steps for the solar industry to better engage the workforce development system," says Ron Painter, NAWB's president and CEO. "Workforce development boards provide a host of resources for solar companies to seek out and recruit employees, connect with training opportunities, and expand workforce diversity. This new toolkit provides up-to-date guidance on how to effectively use the workforce development system to attract a talented, well-qualified solar workforce, which is imperative to foster growth in the 21st-century economy."
The toolkit can be found here.