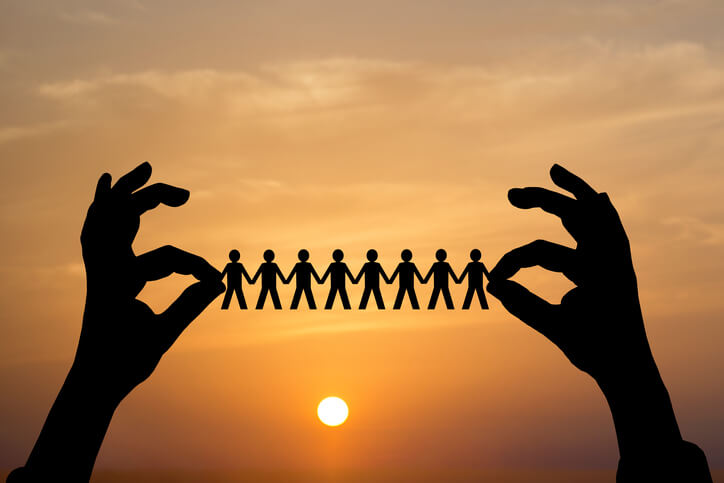 The New York State Public Service Commission (PSC) has announced it is making it easier for low-income electricity customers to participate in community distributed generation (community DG) programs.
Recommendations adopted by the commission include a new bill discount pledge program. Under this program, low-income customers will be able to use a share of their monthly affordability program bill discount toward the purchase of community DG subscriptions. Monthly electric discounts range across the state from $4 to $76.
While foregoing the benefits of bill discounts through the traditional bill discount program previously established by the PSC through its energy affordability order, participating customers would instead offset a portion of their monthly bills through community DG bill credits. Among other things, community DG projects may be developed to serve a particular geographic area – e.g., within a disadvantaged community. For this reason, the program also includes a strategy to extend enrollment beyond each utility's existing energy affordability program participants.
To facilitate the extension of the discount program to serve additional low-income customers, the New York State Energy Research and Development Authority will extend its income verification service to community DG developers seeking to verify the eligibility of low-income subscribers. Importantly, consumer protection measures are built into the discount program to protect the financially vulnerable customers it will serve, says the PSC.
In March 2017, based on recommendations from an extensive stakeholder process, the commission adopted the value of distributed energy resources (VDER) as a new compensation structure to more accurately and efficiently value distributed energy resources installed in New York. To date, there are 18 community DG solar projects installed statewide and more than 600 MW currently under development.
In conjunction with the commission's decision to adopt new programs as a next step in supporting low-income participation in these clean energy projects, the PSC will continue to monitor the needs of consumers, market participants and other stakeholders as the industry grows in the state and contributes to Gov. Andrew Cuomo's mandate to achieve 50% of the state's electricity from renewable energy by 2030.
"Expanding access to community distributed generation is not only good for the environment – it supports the reliability of the grid and also benefits consumers motivated to reduce their electric costs with clean energy," says John B. Rhodes, commission chair.
"A couple of years ago, PUSH Buffalo members showed up in numbers to the PSC in Albany and a public hearing in Buffalo demanding changes to existing low-income utility bill discount programs that would better address the root causes of the energy affordability crisis in our community," comments Clarke Gocker, director of policy and strategy at People United for Sustainable Housing (PUSH) Buffalo. "Our members called on the PSC to allow low-income utility customers to use the value of bill discounts to pay for weatherization improvements or community solar subscriptions, rather than pass that benefit back to utility companies to cover the cost of dirty fossil fuel energy. With the PSC's decision today, our members' voices were heard. We look forward to working with the PSC to ensure the expansion of utility bill discount programs is implemented equitably and delivers real benefits to low-income New Yorkers."
The Energy Democracy Alliance is applauding the PSC's announcement, but the group claims the opportunity will be essentially useless until the state fixes its VDER policy, which is halting the development of community solar across New York. According to the group, VDER creates huge burdens for building community solar projects in the state because it creates an unnecessarily complicated system for valuing solar, as well as significantly under-values solar.
"If few community solar arrays are being built in New York due to the state's VDER policy, it won't really mean anything to give low-income people a discount on participation in those arrays," states Bob Rossi, executive director of the New York Sustainable Business Council. "It's like getting a discount on train tickets when the trains aren't running."