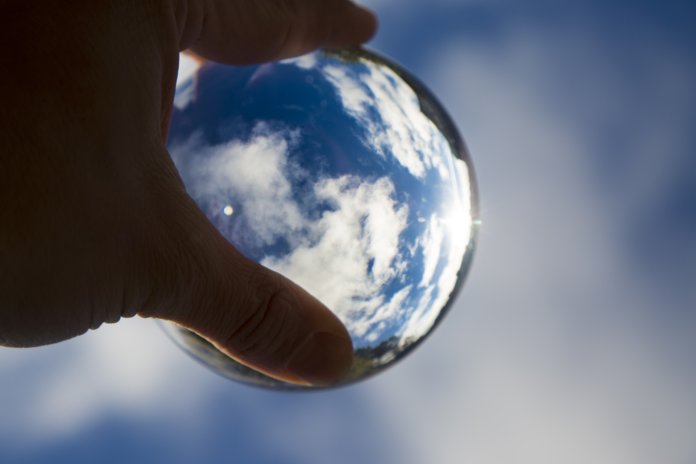 The New York Power Authority (NYPA) has announced that the U.S. Department of Energy's (DOE) Solar Energy Technologies Office has allocated $500,000 in matching funds to scale up joint research into solar power forecasting, which predicts the output from solar generation in order to maintain electrical grid stability and provide an uninterrupted power source at reduced cost.
The funds – coming from the DOE, NYPA and other New York utilities – will be used for the next phase of a solar forecasting project intended to develop prediction models that can be used to anticipate output from both large solar generating facilities and smaller, rooftop, distributed solar resources and pass the information on to operators so they can arrange for supplemental power as needed.
NYPA says the project will help advance New York Gov. Andrew M. Cuomo's ambitious goal of investing in renewable energy sources to reduce the state's impact on the environment and provide clean electricity to more New Yorkers.
"We need to fully understand solar output, whether rooftop or utility scale, and what the impact is of changing weather conditions, if we want to fully integrate photovoltaic power generation into system operations," say Alan Ettlinger, director of research, technology development and innovation at NYPA. "This project will show the potential value of upcoming technologies and allow us to step up the research to integrate smart forecasting into the grid management system."
With an increasing number of solar installations, it's important to understand the impact of photovoltaic power generation on net system load, forecasting and planning for online generation, according to NYPA. This holds not only for the system operator, but also for generation, transmission and distribution companies, so that cost-effective, uninterrupted power is available and grid stability is maintained. Solar power forecasting up to days ahead is required to understand how solar output may change based on cloud movement and other factors such as aerosols, pollutants and particulates.
The Electric Power Research Institute (EPRI), working with NYPA and its utility partners in New York, has developed a large collaborative effort focused on deploying, demonstrating, and integrating advanced forecasting techniques. The NYPA/DOE project will build on prior research sponsored by the DOE's Solar Energy Technologies Office recently carried out by the National Center for Atmospheric Research (NCAR) team including Brookhaven National Laboratory (BNL), located in Upton, N.Y. In the previous work, NCAR developed a specialized weather prediction model for day-ahead forecasting and BNL developed a sky imager system to determine the movement of clouds and their more immediate impact on power generation.
NYPA says this new effort will scale up that research and determine the benefit of deploying to the wider New York state area. Activities will focus on the use of sensors and other equipment to allow for improved cloud and irradiance forecasting at several representative sites across the state. Such networks can stitch together "snapshot" images and localized forecasting provided by individual imaging systems and, thus, expand forecasting capabilities over large regions and longer time horizons. The forecast network will take advantage of newly installed, enhanced MesoNet meteorological stations across the state funded by the U.S. Department of Homeland Security. Work will also include demonstration of the advanced prediction models and the potential to improve solar forecasting, building load management and other applications.
NYPA says the final phase of the project, scheduled to conclude in 2019, will involve the implementation of solar cameras at four representative sites across New York and is expected to include significant support from the New York State Energy Research & Development Authority, as well as contributions from other utilities and stakeholders.
Photo source