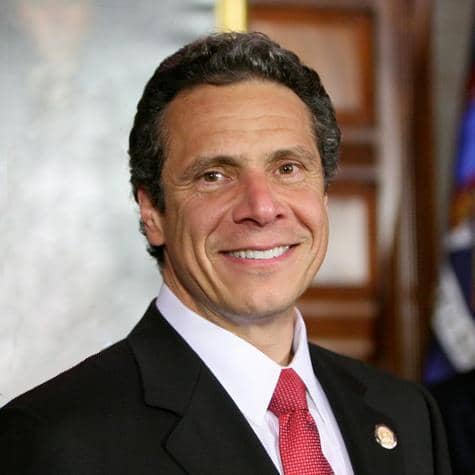 Gov. Andrew M. Cuomo, D-N.Y., has announced the availability of $3.6 million in funding to increase access to solar energy in low- to moderate-income (LMI) communities across New York.
According to the New York State Energy Research and Development Authority (NYSERDA), the funding will help affordable housing providers and community organizations overcome barriers they often face in advancing solar and clean energy projects. NYSERDA says solar energy helps New York meet its 50% by 2030 clean energy, and expanding this renewable energy source will also help the state in its goal to reduce greenhouse-gas emissions 40% from 1990 levels by 2030.
"Clean energy is key to combating climate change, and we must ensure that the development and use of these cutting-edge technologies are not only available to the wealthy," says Cuomo in a statement. "Through this effort, we are helping New Yorkers to save money and are building a cleaner and more resilient New York for all."
NYSERDA says multiple barriers unique to serving LMI communities can delay the progress of solar projects, including financing, procurement, marketing and customer outreach, and other components necessary for successful project development. Community organizations and affordable housing providers are critical partners in developing solutions to these barriers and achieving access to solar for LMI households. However, NYSERDA adds, these entities often lack the financial resources, solar market experience or staff capacity to bring a solar project from concept to operation. This funding opportunity aims to fill this gap by providing these on-the-ground allies with the resources they need to get solar projects off the ground and delivering clean power where it matters most.
The funding is made available through the governor's NY-Sun Initiative and is being administered in addition to the state's $234 million commitment under the Clean Energy Fund for energy efficiency and renewable energy projects for LMI households. NYSERDA says a total of 40% of New York households have incomes considered low to moderate, which means they earn less than 80% of the median income in their area.
The $3.6 million is offered on a competitive basis through the NY-Sun Affordable Solar Predevelopment and Technical Assistance initiative. It will focus on solar projects that offer meaningful benefits to LMI customers and affordable housing providers, as well as demonstrate economically viable project models. NYSERDA is administering the initiative.
John B. Rhodes, president and CEO, NYSERDA, says, "As New York State builds a clean, resilient, affordable energy system under Governor Cuomo, every resident must have an opportunity to participate. Through partnerships in the community, this initiative will enable access to solar in locations with unique requirements and technical issues."
In response to Cuomo's announcement, Sean Garren, northeast regional manager for Vote Solar, says, "Solar is working for the Empire State, delivering jobs, energy savings and healthier communities. This new program from NYSERDA will enable more New Yorkers to participate in that great solar success story. We thank Governor Cuomo, NYSERDA and the Public Service Commission for continuing to make equal access to solar a priority and for speeding our transition to a healthier, more resilient clean energy system."
In a separate statement, the New York Energy Democracy Alliance says, "For economic, environmental and social justice reasons, it's critical that we make bringing clean energy to these communities a priority."
The group adds, "We look forward to working with Governor Cuomo and the Public Service Commission to ensure that other upcoming policy decisions – including decisions related to the value of distributed energy resources – go even further in bringing affordable clean energy to all New Yorkers, particularly low- and moderate-income communities."
NYSERDA says applications will be accepted through Aug. 31, 2018, or until funds are exhausted. Individual project awards will not exceed $200,000. For more information on this funding opportunity, click here.