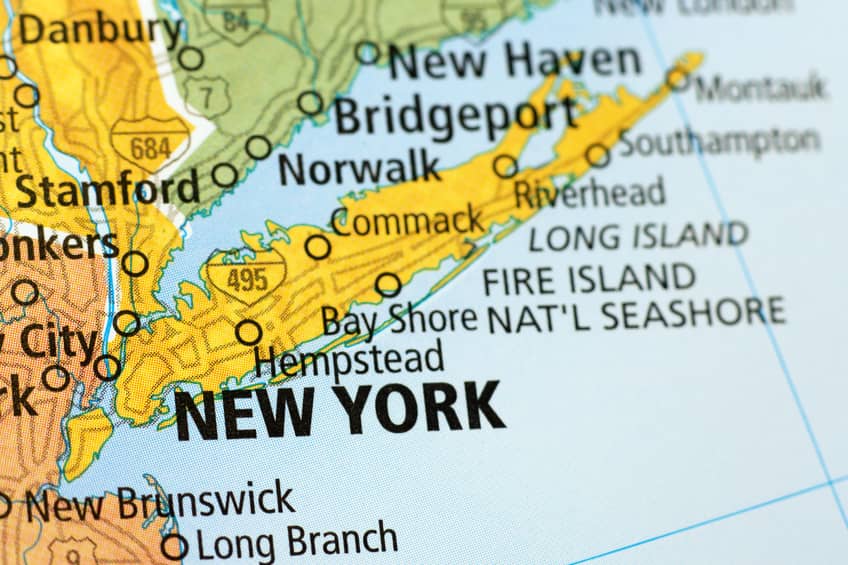 Gov. Andrew M. Cuomo, D-N.Y., has announced the completion of Long Island's 35,000th residential solar project, marking a 320% growth in solar in the region over the last four years. Long Island is New York's largest residential solar market, nearly twice as large as the next region, and the governor says this milestone supports the state's 50% by 2030 clean energy standard.
"Clean energy is our future, and Long Island is leading the state in growing our cleantech economy and achieving our climate change goals," said Cuomo. "The continued success of the solar market is fueled by the economic and environmental benefits of clean energy as we reduce emissions, help residents save on their energy bills, and drive local job growth across the state." New York's statewide solar industry now employs nearly 10,000 workers.
As part of NY-Sun, the $1 billion initiative launched by Cuomo to advance the solar industry and create jobs, Long Island has led the state in residential solar projects and now saves 200,000 tons of carbon emissions per year – the equivalent of removing 38,000 cars from the road. After significant market growth, Long Island became the first region in New York to reach its limit for residential solar rebates available through NY-Sun earlier this year.
John B. Rhodes, president and CEO of the New York State Energy Research and Development Authority, said, "Solar growth is surging across the state, and the robust market on Long Island continues to lead the way. Long Island is the first region in New York where residential solar is now self-sustaining, continuing to grow without state subsidies, and we expect other regions will follow their excellent example."
PSEG Long Island President and COO David Daly said, "PSEG Long Island's commitment to renewable energy is allowing customers all across Long Island and the Rockaways to save money on their energy bills. Achieving a milestone of this magnitude is due in large part to our customers and the continued innovation in the solar industry."