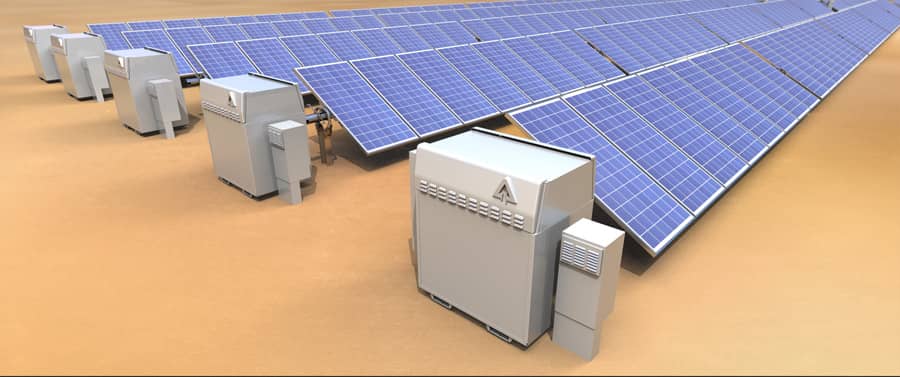 California-based NEXTracker, a Flex company, has launched a solar-tracker-plus-storage solution. The new NX Fusion Plus solution integrates a tracker, battery, inverter and software. By incorporating battery storage technology into its product, NEXTracker says it will further increase the energy output and duration of solar power plants.
"NX Fusion Plus is an incredibly powerful development for the energy industry," comments NEXTracker Chief Technology Officer Alex Au. "Our goal has always been to identify the best technologies for addressing solar generation's intermittency. We can now dispatch uninterrupted clean energy in the most effective manner possible for the customer. Our tracker becomes the data acquisition backbone of the plant, offering complete system analytics and monitoring. NX Fusion Plus enables higher return on investment than solar alone because we can now utilize more clipped energy and offset demand charges for end users."
NX Fusion Plus will incorporate predictive modeling software acquired through NEXTracker's purchase of BrightBox earlier this year. The company says the machine-learning capability optimizes solar power plant performance and reduces operations and maintenance costs.
"This solution brings together the NEXTracker protocol, the machine-learning and predictive analytics capability of Brightbox and Flex's cyber-secure software platform to ultimately deliver more value to the end-user," says Scott Graybeal, senior vice president of Flex Energy Solutions.