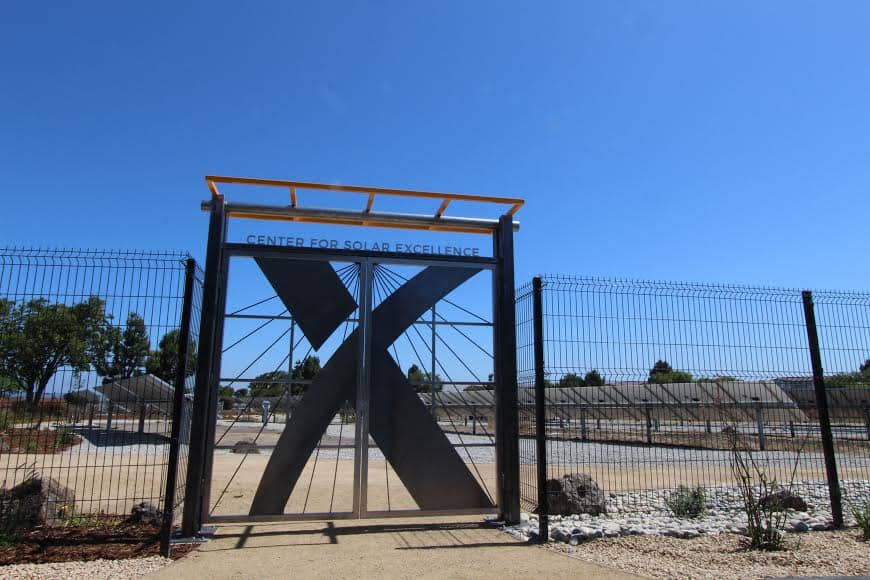 NEXTracker Inc., a single-axis solar tracker manufacturer, has established the Center for Solar Excellence at its headquarters in Fremont, Calif.
The company says that the center is designed as a testing and proving ground for solar technology innovations and emerging products, and it will provide value to NEXTracker customers throughout the value chain, including contractors, developers, asset managers and project owners, as they evaluate and assess technologies. It will also serve as an educational resource for the National Energy Education Development Project (NEED) and its affiliated K-12 energy-focused school programs.
"The center allows us to easily demonstrate compatibility with top-tier commercial PV components in a power plant setting and provide a hands-on training facility for customers to learn the latest installation methods for the leading tracker," says NEXTracker Dan Shugar. "We are also extending the center to partner with K-12 energy education initiatives; this is personally very rewarding."
"For many years, our organization has worked to bring solar to schools throughout the region and to provide training and curriculum that allows teachers, students and communities to really understand the power of the sun," explains Mary Spruill, executive director of NEED.org. "NEXTracker's Center for Solar Excellence brings all of this to life. From understanding the basics of solar to learning about possible careers in solar, the center does it all!"
NEXTracker says visitors to the center, including industry colleagues, government officials, students, researchers, and community members, can embark on an educational tour of sustainability and learn about the company.
The center is divided into three parts: The Center for Solar Excellence is the showcase, with the latest PV solutions, while the other two sections focus on R&D and NEXTracker's monthly PowerworX Academy trainings, which the company provides to its customers and third-party installers. The center's solar arrays generate between 150 kW and 200 kW, powering NEXTracker headquarters and onsite electric vehicles.