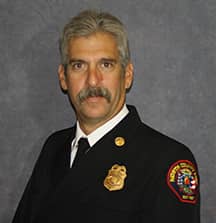 The North County Fire Protection District (NCFPD) has now powered up a total of five separate fire stations and one maintenance facility in northern San Diego County to run entirely on solar power.
All six solar projects were installed by local turnkey provider Sullivan Solar Power, which won the jobs in two competitive bidding processes. The company is using Kyocera Solar panels and SMA America inverters.
NCFPD's Fire Station 5 in Bonsall is the latest to convert to solar; a 47.5 kW rooftop system and two carports were completed earlier this month. The system's monitoring shows solar generation as high as 350 kWh/day so far this month, says Sullivan Solar Power.
The NCFPD serves approximately 50,000 residents in the communities of Fallbrook, Bonsall and Rainbow. The NCFPD benefited from a low-interest loan through the California Energy Commission's Energy Conservation Assistance Act to fund the projects, says Sullivan Solar Power, which adds that the district has combined projected energy savings of more than $65,000 annually from the six projects.
The district is also using a net-metering-aggregation tariff with San Diego Gas & Electric. For example, the Fire Station 1's 76.3 kW solar system generates enough electricity to offset the energy used at both the station and an adjacent communications tower, meeting room, ballpark and well pump.
"Our electricity bills were one of our largest expenditures, and solar was the ideal solution," says Greg Wilson, battalion chief for the NCFPD. "Our first five solar installations have exceeded performance guarantees in their first year, and the savings from all six systems help stabilize our electricity rates."
With fire season in full swing, Wilson adds, the savings from solar now allow the district to focus on emergency preparedness with an appropriate level of staffing and services.
Photo courtesy of the NCFPD: Batallion Chief Greg Wilson