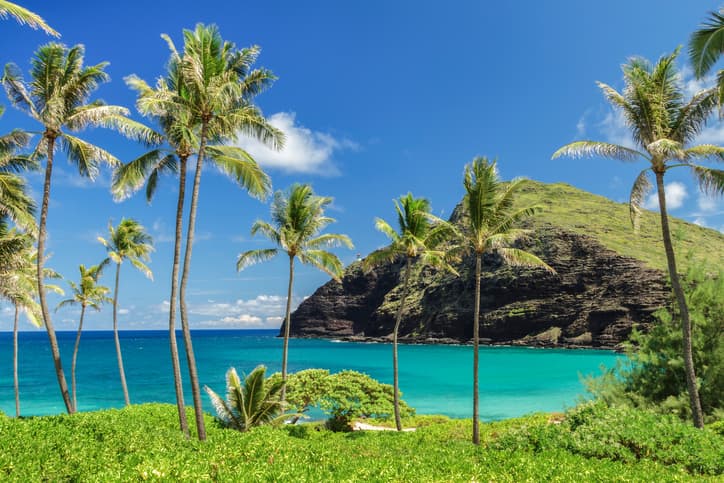 NRG Energy Inc. and utility Hawaiian Electric have reached agreements to revive solar projects that were originally proposed by now-bankrupt renewables firm SunEdison.
NRG and Hawaiian Electric have signed power purchase agreements (PPAs) for the utility to buy electricity generated by two Oahu grid-scale solar facilities. The 14.7 MW Lanikuhana solar plant will provide electricity at 11.4 cents/kWh, and the 45.9 MW Waipio solar plant, which is expected to be the state's largest solar farm, will provide electricity at 10.4 cents/kWh. The prices include the Hawaii state tax credit. NRG and Hawaiian Electric are also continuing plans for execution of a PPA for the 49 MW Kawailoa Solar facility, also on Oahu. All three projects are targeted to come online in 2019.
The three projects were originally proposed by SunEdison and were acquired by NRG at the end of November 2016 during SunEdison's bankruptcy proceedings. In February 2016, as a result of SunEdison missing contract milestones and the developer's financial condition, Hawaiian Electric terminated the original PPAs about two months before SunEdison filed for bankruptcy.
The negotiated prices in the new 22-year agreements are lower than the SunEdison agreements, which were both at about 13.5 cents/kWh. Other terms are detailed in the agreements submitted to the Hawaii Public Utilities Commission for approval.
"Working with NRG to get these projects back on is an important step forward in our renewable energy plans for Oahu," says Alan Oshima, Hawaiian Electric president and CEO. "Our decision to cancel the SunEdison agreements before bankruptcy has allowed us to bring better value to our customers who will get the benefits of lower prices over the life of these contracts."
Together, the three solar projects will create a combined total of 109.6 MW of solar generation and will contribute 3% toward Hawaii meeting its 100% renewable portfolio standard. These projects mark NRG's entry into the Hawaii utility-scale solar market.
Craig Cornelius, president of NRG Renewables, says, "We're looking forward to moving construction forward and bringing the projects online as soon as possible."