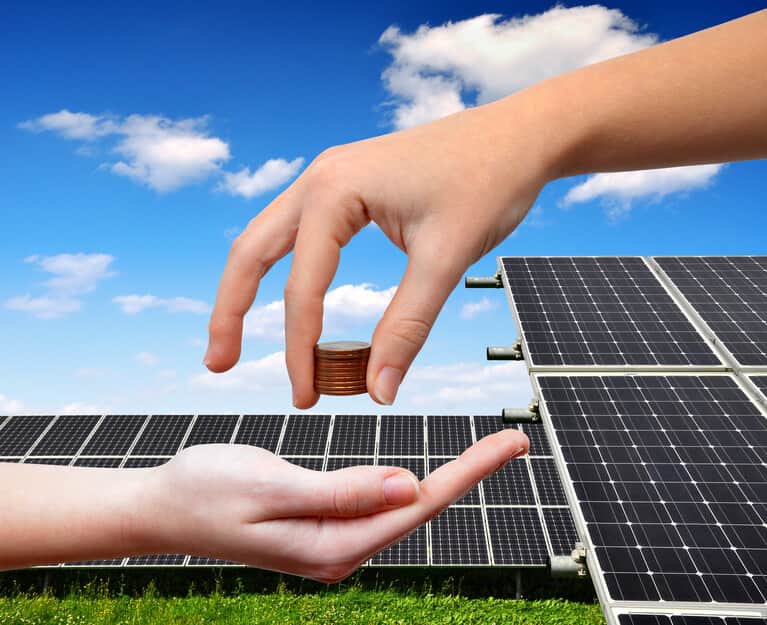 Although the Nevada utility has long been under fire for its questionable support for customer-owned rooftop solar, NV Energy has announced it is seeking regulatory approval for a program that would allow its customers to sign up and purchase some utility-owned solar.
According to NV Energy, the new Subscription Solar program would give residential – and, eventually, small to midsize business customers – the option to meet up to 100% of their energy needs with renewable energy.
"NV Energy is committed to a cleaner energy future, and that includes finding ways to deliver solar and renewable energy conveniently to our customers," says Pat Egan, senior vice president of renewable energy and smart infrastructure for NV Energy. "Our Subscription Solar program gives our customers a choice when it comes to their energy mix – providing them with a simple, flexible and affordable way to reach their sustainability goals."
If the program is approved as filed by Public Utilities Commission of Nevada (PUCN), eligible customers will be able to subscribe monthly to 100 kWh "blocks" of solar energy. NV Energy explains customers can subscribe to a minimum of one block up to an amount of blocks not to exceed their average monthly usage.
"This program is specifically designed for customers who may not have access to a rooftop, but who would like a low-cost, renewable energy option or for those whom building their own rooftop system isn't a great option," says Egan.
The projected cost per block is $2.00 per month, which NV Energy says would make its Subscription Solar program one of the lower-cost programs of this type in the nation. This is in addition to a customer's normal monthly bill. For example, if a customer in an apartment using 600 kWh a month desired to be 100 percent "green," they would subscribe to six blocks for a monthly premium of $12, plus applicable taxes and fees. The utility notes the Subscription Solar program does not require any long-term contracts or upfront investments, and there are no cancellation fees or participation period commitments.
NV Energy has designated 10 MW of solar energy from the Boulder Solar I facility to meet the initial needs of the Subscription Solar program. NV Energy, in conjunction with Apple, also designated an additional 5 MW of the Techren II facility, which is projected to be operational in 2019.
The PUCN has up to 210 days to make a decision on the filing.