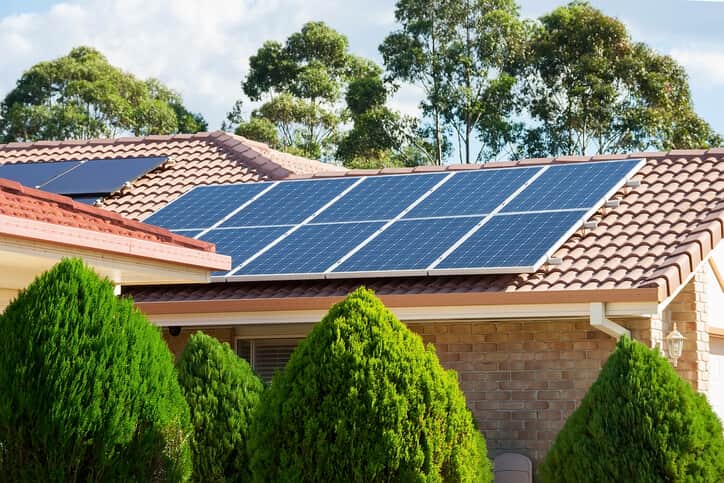 The long battle over net energy metering (NEM) in Nevada hasn't always been pleasant – and it still isn't over – but when utility NV Energy and solar stakeholders reached a compromise to grandfather in existing rooftop solar customers under previous NEM rules last year, it was a welcome victory for the solar industry.
However, not all eligible NV Energy customers have locked in those grandfathered rates yet, so the utility, SolarCity, Sunrun and other solar installers have mutually agreed to request that state regulators allow eligible customers additional time to opt in to grandfathered NEM rules and rates. If approved by the Public Utilities Commission of Nevada (PUCN) as filed, the new deadline for eligible customers to request grandfathered NEM rates will be July 1.
In December 2015, the PUCN voted to drastically cut NEM compensation rates from retail buyback rates to wholesale ones, but in September 2016, the regulators approved a compromise on grandfathering. Negotiated by NV Energy, SolarCity, the Bureau of Consumer Protection and commission staff, the settlement allowed customers who had installed a residential solar system, or had an active and approved application pending prior to Dec. 31, 2015, to remain on the previously approved NEM rates for 20 years.
According to an NV Energy press release, the more than 23,000 customers who already had an installed system were automatically grandfathered into NEM rates in December 2016. The remaining nearly 8,000 customers were required to opt in to the grandfathered rates by notifying NV Energy by Feb. 28, 2017, stating that they would be moving forward with the installation of a residential rooftop solar system. As of that deadline, though, less than 30% of these customers had opted in to the grandfathered rates. NV Energy says the parties are optimistic that, with additional time, more eligible customers will elect to sign up for the grandfathered rates.
According to the utility, the filing outlines customer education and outreach measures that both NV Energy and rooftop solar providers will use. All parties plan to help ensure eligible customers are aware of the opportunity to choose to opt in to the grandfathered NEM rules and rates and pursue the completion of a residential rooftop solar system. NV Energy says it seeking an expedited decision by the PUCN on the filing.
This request comes as the future of NEM policies in Nevada, overall, remains uncertain but hopeful. In December 2016, a reshuffled PUCN voted to restore retail NEM in NV Energy subsidiary Sierra Pacific Power's service territory in Northern Nevada. The PUCN is expected to address NEM in Southern Nevada when it tackles the rate case of NV Energy's Nevada Power subsidiary later this year.