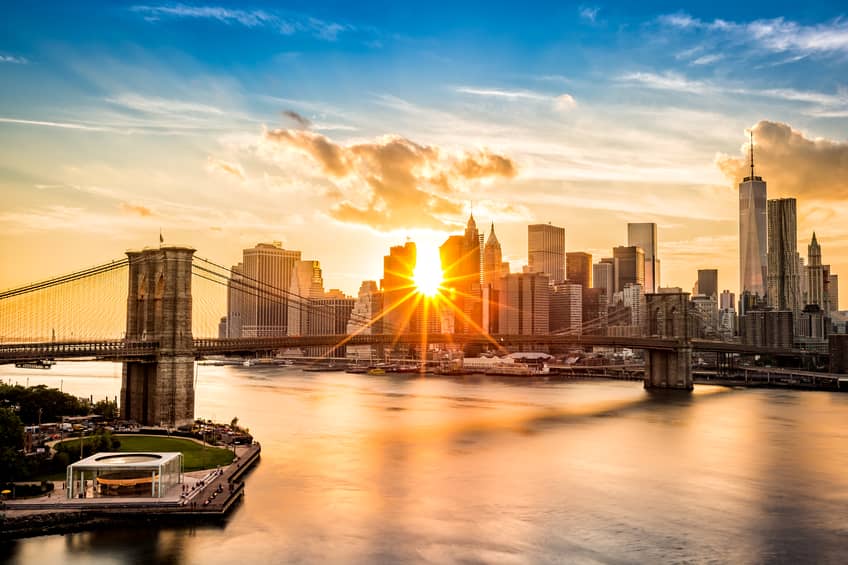 NY Green Bank, a division of the New York State Energy Research and Development Authority (NYSERDA), has closed a $37.5 million loan to residential solar developer Vivint Solar. The bank says the loan will result in approximately $167 million in new investment in New York's growing clean energy economy and will help provide financing for thousands of new solar projects at homes across the state.
The loan is structured as a medium-term (five-year) note and allows Vivint Solar to recycle capital that can be used for the installation of new residential solar systems in New York. With this loan, the bank says, Vivint is expected to continue to add to its existing New York projects totaling nearly 58 MW of solar on a total of approximately 8,250 New York homes. These solar systems will add to the more than 50,000 New York homes that have already installed solar, the bank notes.
"This loan contributes to our continued growth of installed megawatts in the state of New York, which is a significant portion of our overall business," says David Bywater, interim CEO of Vivint Solar, which has six offices and approximately 300 local employees in the state. "We're excited about new opportunities in New York and to be working with New York Green Bank as we grow and continue to make residential solar more available to New York residents."
NY Green Bank says it is providing the financing to Vivint through a consortium of capital providers led by Investec, an international bank and asset manager, which is providing a total financing of $313 million to the company for residential projects nationwide.
With this latest deal, NY Green Bank has now closed 11 transactions, committing $158 million of its capital and stimulating almost $686 million in total investments in clean energy projects across the state, the bank asserts. These projects are expected to reduce greenhouse-gas emissions by 3.5 million metric tons and help the state achieve its goal of a 40% emissions reduction by 2030.
"NY Green Bank is accelerating private-sector investment for clean energy projects into the state. This transaction underscores the value of the Green Bank in driving clean energy projects that advance Governor Cuomo's [Reforming the Energy Vision] strategy and clean energy standard goals to benefit all New Yorkers," comments John B. Rhodes, president and CEO of NYSERDA.
"By addressing known financing gaps and expanding available financing options, we expect prices for clean energy solutions to be reduced for developers, homeowners and small business owners," adds Alfred Griffin, president of NY Green Bank.
The deal represents a significant milestone for NY Green Bank, as it triggers authorization of release of NY Green Bank's next $150 million in funding from the Public Service Commission toward its $1 billion capitalization, the bank says.
NY Green Bank's current active pipeline includes community solar; residential and commercial energy efficiency; residential solar, commercial and industrial solar; municipal, university, school and hospital energy efficiency; and microgrids.