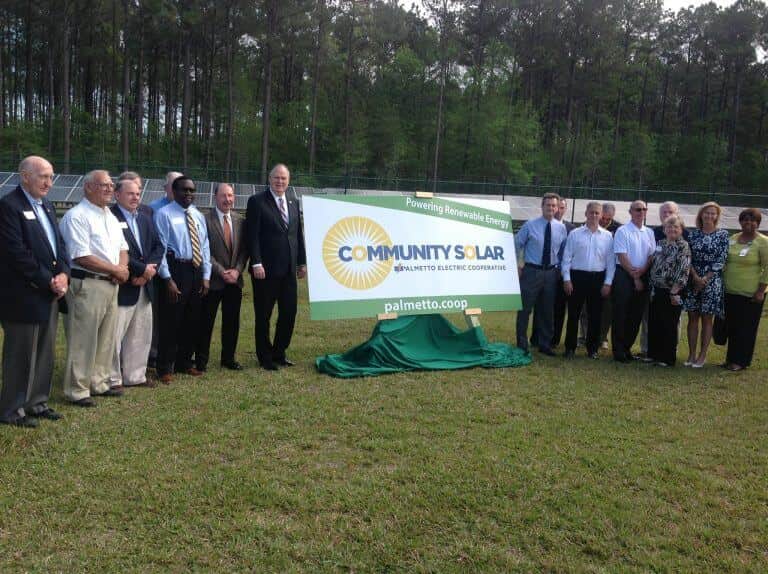 With the goal of making solar energy more accessible for all its members, Palmetto Electric Cooperative says it has dedicated the area's first community solar farm, adjacent to its New River office in Hardeeville, S.C.
The cooperative says it committed to two farms, one located at the New River office and the other at its Ridgeland office. Construction began last December and was completed in March, and each site is a 120 kW solar array that is already producing electricity.
"This is the right project at the right time for Palmetto Electric," says Berl Davis, president and CEO of Palmetto Electric, in a press release. "Community solar is a great option for many of our members. It's affordable. It's safe. And it's hassle free."
Community, or "shared," solar means multiple people get electricity from a large solar array, offering a convenient option for consumers who want a part of their monthly power to come from the carbon-free resource. Last December, Palmetto Electric began selling shares of the solar capacity on a first come, first-served basis. Pricing includes a $75 non-refundable enrollment charge and a monthly fee of $13 per share. Subscribing members will receive a monthly credit of 10 cents/kWh for their share of the solar energy production. The 240 shares sold out in four days.
"With this business model, the co-op takes care of the hard parts – the construction, maintenance and upkeep – and members who want the benefits of solar power can have it," adds Davis. "And they get those benefits without the upfront cost, worries or headaches that come with installing a system of their own."