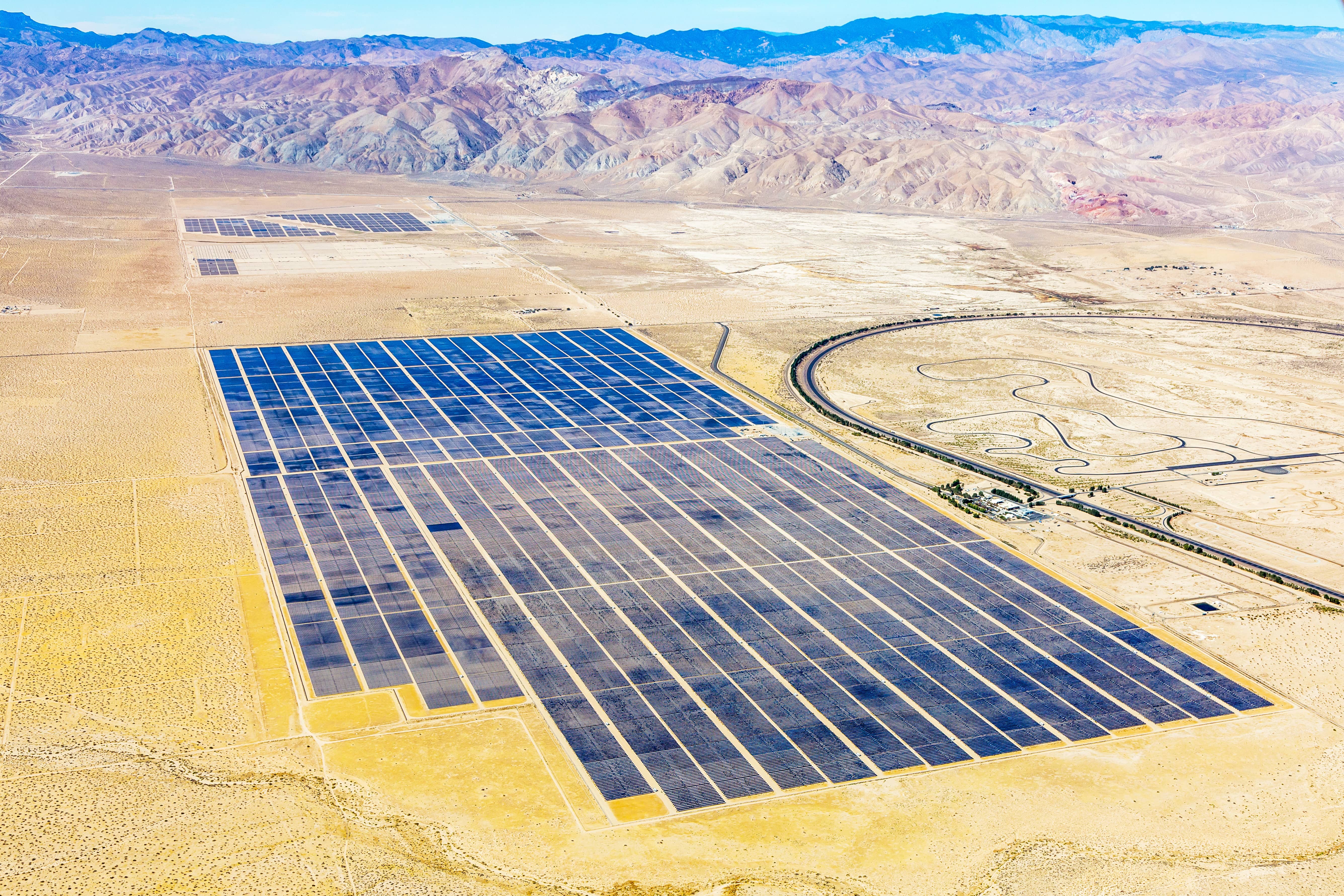 8minutenergy Renewables LLC and D. E. Shaw Renewable Investments LLC (DESRI) have commissioned the 191 MW DC Springbok 2 solar farm in Kern County, Calif. Springbok 2 joins the 137 MW DC Springbok 1 solar farm, which went online earlier this year.
Located 70 miles north of Los Angeles, the two new solar farms combined are expected to supply enough renewable energy to serve over 110,000 households in southern California through power off-take partner Southern California Public Power Authority (SCPPA), on behalf of its participating member, the Los Angeles Department of Water and Power (LADWP). According to 8minuteenergy, Springbok 2 is now generating power at $58/MWh for the LADWP under a 30-year power purchase agreement.
8minutenergy originally developed the Springbok 2 solar farm, while DESRI and its affiliates invested the majority of the equity in the project and arranged financing from a group of lenders and tax equity investors. Swinerton Renewable Energy served as the engineering, procurement and construction contractor, with construction management overseen by 8minutenergy and DESRI.
"The Springbok solar projects are integral to meeting Los Angeles's renewable energy targets of 25 percent by 2016 and 33 percent by 2020. We are pleased to have a project of this size, scope, and importance completed on-budget and ahead of schedule," says Michael Webster, LADWP's executive director of power system engineering and technical services.
"DESRI is thrilled to see its Springbok 1 and Springbok 2 projects reach completion and begin supplying clean power to southern California," adds Bryan Martin, CEO of DESRI. "We appreciate the hard work of all of our partners at LADWP, 8minutenergy, and Swinerton, as well as the support of our lenders and investors, in reaching this important milestone."
Springbok 2 is located on approximately 700 acres of abandoned farmland taken out of production more than 20 years ago. 8minutenergy began developing the project in 2011, creating an estimated 300 direct and 400 indirect jobs during construction in Kern County.
"The success of these projects in both providing positive economic impact and delivering clean energy to the region has been made possible by strong working relationships with SCPPA, LADWP, and the local Kern County Planning and Community Development Department, as well as local community and environmental organizations for which we are grateful," says Tom Buttgenbach, president of 8minutenergy.