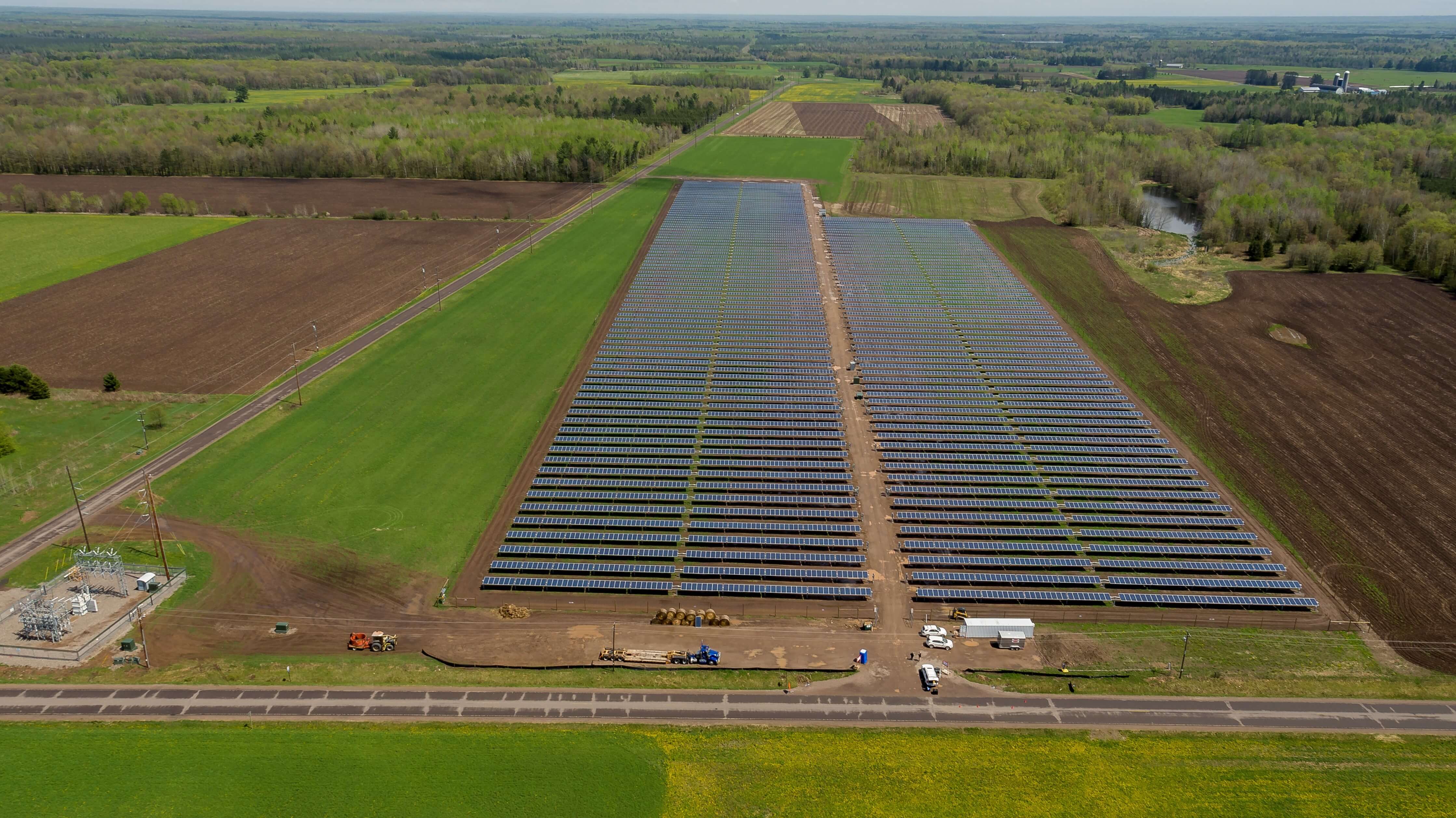 Project partners groSolar, CMS Energy, Dairyland Power Cooperative and Price Electric Cooperative have announced the commercial operation of the 3.4 MW Flambeau Solar project in Flambeau, Wis. The project features single-axis trackers and is expected to produce approximately 5,000 MWh of renewable energy in its first year of operation – enough electricity to power more than 600 homes.
Throughout the design and construction of the project, groSolar utilized numerous local contractors and small businesses to assist in the development of the project.
"The Flambeau project is an excellent example of a public-private partnership that is delivering clean, renewable, low-cost energy to Price Electric and the Dairyland Power Cooperative system," says Myles Burnsed, groSolar vice president of business development, who led the origination and development of this project.
"CMS Energy is pleased to support the development of new solar energy in the Midwest," adds Richard Mukhtar, executive manager of CMS Enterprises for CMS Energy, which owns the Flambeau Solar project. "We look forward to seeing this solar power plant create energy that will power homes reliably and sustainably."
In addition to providing valuable renewable energy to residents of Price County, the project has also helped the community's younger residents learn about solar energy; earlier this summer, students from the Phillips Middle School visited the project and learned about the importance of renewable energy from groSolar's CEO Jamie Resor.