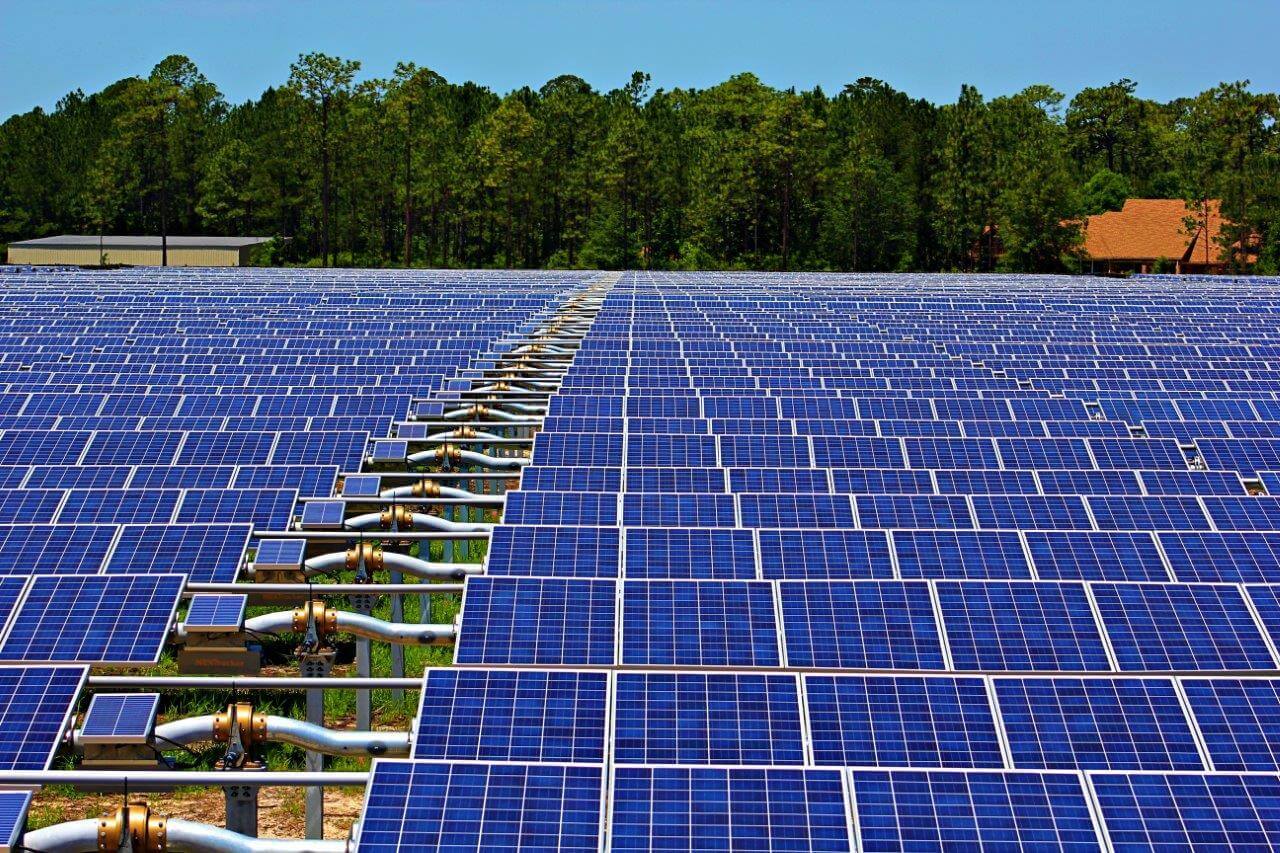 Developer groSolar, municipal utility JEA, and AEP OnSite Partners, an American Electric Power company, have announced commercial operation of the 7 MW AC Northwest Jacksonville Solar Partners (NWJAX) solar farm in Jacksonville, Fla.
Located on Arnold Road just north of the Jacksonville International Airport., the NWJAX project is owned by AEP OnSite Partners and features single-axis trackers that track the sun from east to west throughout the day to increase the efficiency of the project. Throughout the design and construction of the project, groSolar used numerous local contractors and small businesses to assist in the development of the project. In addition to the clean energy that the project provides to Jacksonville residents through JEA, the site features wetlands flowage improvements and landscaping designed to positively impact the site and surrounding ecosystem.
"JEA is committed to environmental stewardship and to increasing its level of carbon-free renewable energy generation," says Paul McElroy, CEO of JEA. "This partnership with groSolar will expand our solar footprint and provide our customers with an environmentally friendly and efficient option for their power needs."
"The Northwest Jacksonville Solar Partners Project is an excellent example of how public and private entities can work together to complete a project that will provide significant environmental and economic benefits to the Jacksonville community for years to come," says Myles Burnsed, groSolar's vice president of business development, who led the origination and development of the project.