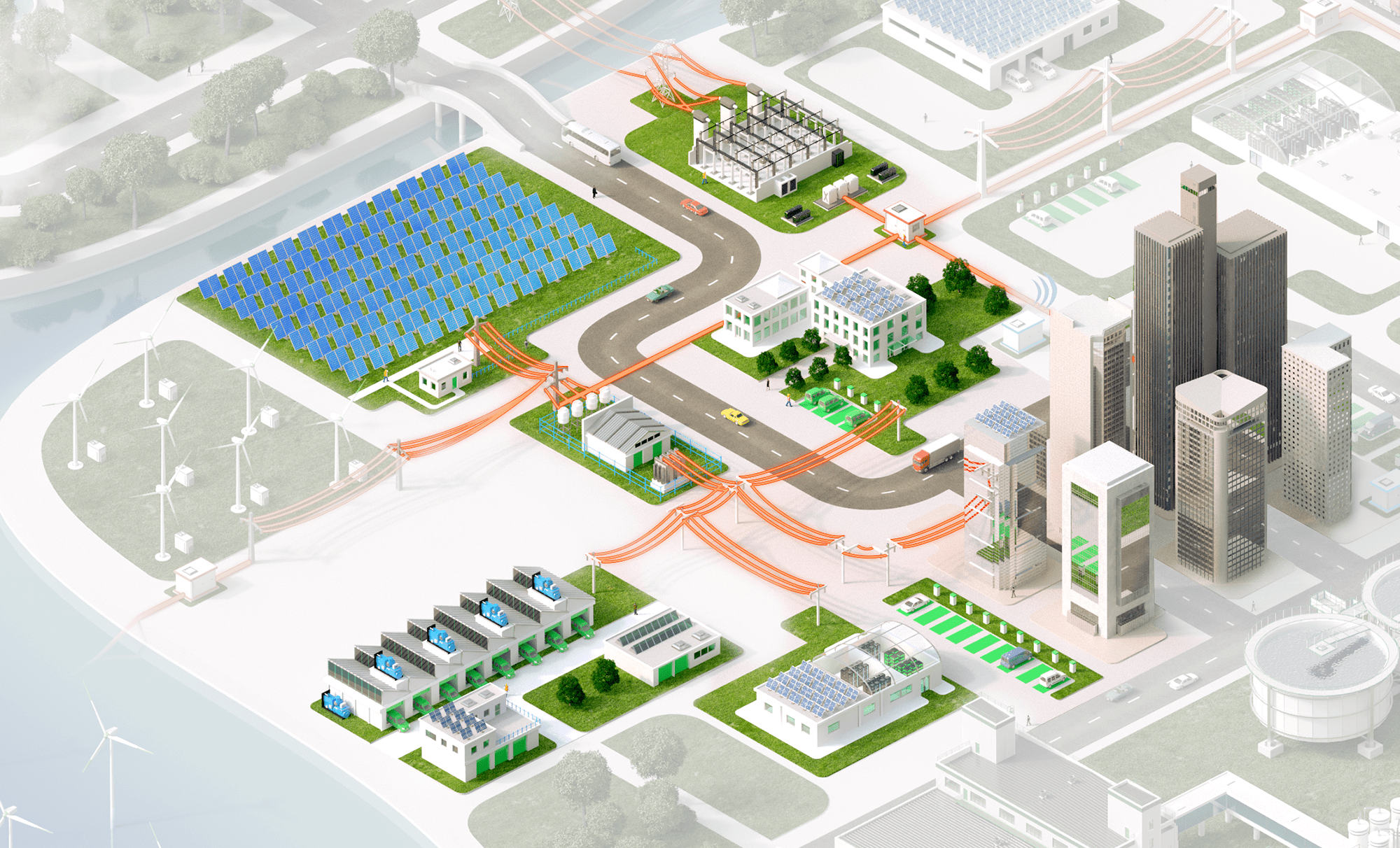 Schneider Electric, an energy management and automation company, and Duke Energy Renewables have announced an agreement to deploy two microgrids to serve the Montgomery County, Md., Public Safety Headquarters (PSHQ) and Correctional Facility.
Through this public-private partnership, Montgomery County will build two microgrids, including power system upgrades and advanced controls. The microgrids will help ensure more reliable and efficient power and improve resiliency for Montgomery County following major storms and other natural disasters.
Improvements include upgrades in infrastructure at PSHQ and the Montgomery County Correctional Facility, as well as clean on-site power generation through a solar energy system and natural gas generators that enable uninterrupted public services during emergencies. Often called "island-mode operation," this functionality allows facilities to intentionally, or automatically, separate from the electric grid and continue to operate at, or near, normal capacity for extended periods during power outages.
"I am pleased we are making significant strides in several of our key priorities -sustainability, safety and security," says County Executive Isiah Leggett. "Microgrids and other upgrades to critical facilities improve the county's resiliency, so we can keep residents safe and provide needed services even in the event of prolonged power outages."
By funding and developing both microgrids through Schneider Electric's Microgrid-as-a-Service (MaaS) business model, Montgomery County can complete construction without any up-front costs to the county. A special power purchase agreement helps pay for the microgrids through lower-cost, clean energy generation.
"The way we finance these types of resiliency projects is a national model for other local governments and the private sector," states David Dise, director of the county's Department of General Services. "This model allows us to further modernize and improve the capabilities of our facilities at low or no cost while also reducing our environmental impact."
Schneider Electric will play a comprehensive role in designing and implementing this solution, including microgrid protection control and optimization, electrical equipment, distributed energy resource (DER) management, electrical design services, cybersecurity and network design. Duke Energy Renewables will own both microgrids, and its affiliate, REC Solar, will build the solar system. Schneider Electric will also assist Duke Energy Renewables in the operation of the microgrids.
"It's more important than ever to meet customers' evolving needs through solutions that are creative, affordable and dependable," says Rob Caldwell, president of Duke Energy Renewables.
Implementing new distributed energy resources at the PSHQ and Correctional Facility campuses will help reduce greenhouse gases and the county's dependence on fossil fuels. The microgrids will produce approximately 3.3 million kWh of solar energy annually, equivalent to powering about 400 average homes each year. The systems also will include 7.4 million kWh of combined heat and power each year, which saves energy by using waste heat from on-site power generation to heat and cool the buildings. The two microgrids will become fully operational in 2018.
"By deploying advanced microgrids, Montgomery County is directing its energy future," Philip Barton, director of Schneider Electric's Microgrid Competency Center.