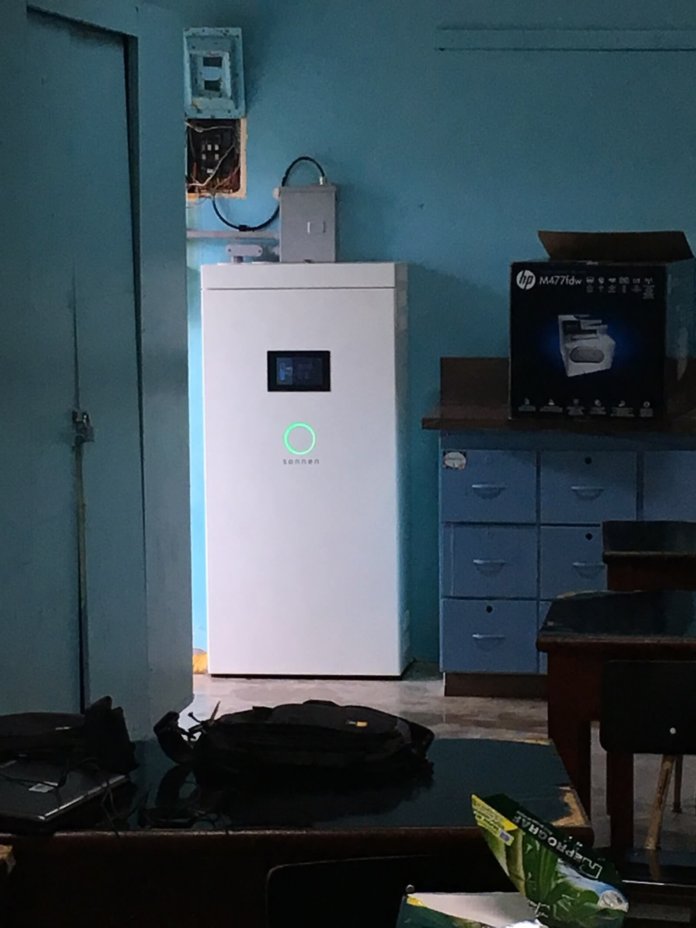 Residential energy storage company sonnen has commissioned a solar-plus-storage microgrid at S.U. Matrullas, a K-9 school that educates over 150 students in the remote town of Orocovis, Puerto Rico.
The microgrid, established in collaboration with sonnen's local energy partner, Pura Energía, is a fully off-grid site located deep in the mountains of Puerto Rico, says sonnen.
The school has been completely off the grid since Hurricane Maria and is not expected to have power for many months to come. In turn, sonnen donated two smart energy storage systems, an eco 8 (4 kW / 8 kWh) and eco 14 (8 kW / 14 kWh), to be paired with a 15 kW rooftop solar system provided by Pura Energía. The microgrid will provide enough energy to keep the school open – enabling the facility to use renewable energy to keep classes going instead of relying on a gas-fueled generator, explains sonnen. During sonnen's most recent visit to the site in February, students were using the sonnen system to charge their laptops.
The company says the remote area is difficult to reach due to road and bridge wash-outs along the single-lane road that winds throughout the mountains. With the installation of the microgrid, S.U. Matrullas currently does not plan to reconnect with the Puerto Rico Electric Power Authority, even once power is restored to the area, according to sonnen.
S.U. Matrullas is the site of the ninth and 10 microgrid systems that sonnen and Pura Energía have installed on the island since Hurricane Maria struck in September. Other microgrids have included community and relief centers, washing machines and laundromats, food distribution centers, and a school for behaviorally challenged children. All efforts and technology were donated by sonnen and Pura Energía via the del Sol Foundation for Energy Security, thus far exceeding $350,000.
"We have witnessed firsthand not only a collaborative humanitarian effort that has aided critical recovery efforts in Puerto Rico, but one that has fostered forward-thinking strategies leveraging an integrated renewable energy capable of providing power to a large group of people," says Adam Gentner, sonnen's director of business development for Latin American expansion.