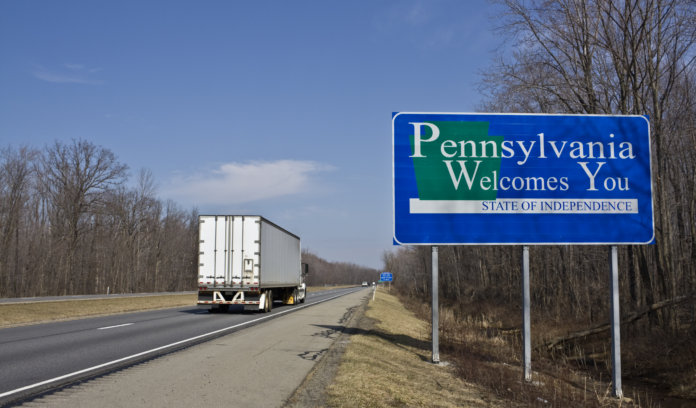 Pennsylvania's Department of Environmental Protection (DEP) is inviting the public to review and provide comments on Finding Pennsylvania's Solar Future, a draft plan of 15 recommended strategies that could increase in-state solar energy development to supply 10% of electricity in the commonwealth by 2030.
"Since the project began in 2017, the planning group has completed a modeling process that reflects the knowledge and perspectives of over 500 expert stakeholders statewide, provided through public meetings and working group discussions," says Patrick McDonnell, DEP secretary. "Today, we're asking for public feedback so that all Pennsylvanians can have a part in the development of a plan that brings the economic, public health and environmental benefits of solar energy to everyone."
The group set a target of 10% retail electric sales from in-state solar energy sources by 2030. This target was selected as a level that could be achievable but would also challenge the business-as-usual model and allow for the development of a variety of strategies that could be pursued, says the DEP. To meet this goal, Pennsylvania must install about 11 GW of solar energy – a significant increase from the roughly 300 MW currently installed in the state.
Five main strategies, incorporating both decentralized approaches (e.g., solar panels on homes) and larger, utility-grid-scale development, were analyzed:
• Increase the alternative energy portfolio standard requirements for solar to 4%-8% by 2030;
• Provide customers access to capital, including provision of loan guarantees;
• Adopt carbon pricing;
• Create uniform policies for siting and land use;
• Consider tax exemptions that encourage solar deployment and assist solar projects in finding project sponsors with tax equity.
Ten other strategies focusing on increasing either small, decentralized projects or grid-scale solar projects in Pennsylvania are also detailed.
The plan also examines the job creation potential of solar generation. The plan finds that achieving the 10% target would result in the addition of roughly 30,000 jobs at median wages of $20-$38 per hour.
Comments on the plan can be submitted here. The comment period opened on July 7 and ends on Aug. 20.
The final plan, which will take into consideration the comments received, will be published in December for informational use by policymakers, regulators, industry, investors and consumers.
The project group is now developing a complementary document outlining actions to support the strategies and transform the marketplace in Pennsylvania for solar. This Strategy Support and Market Transformation report will be available for review and discussion at the next project stakeholder meeting in the fall.