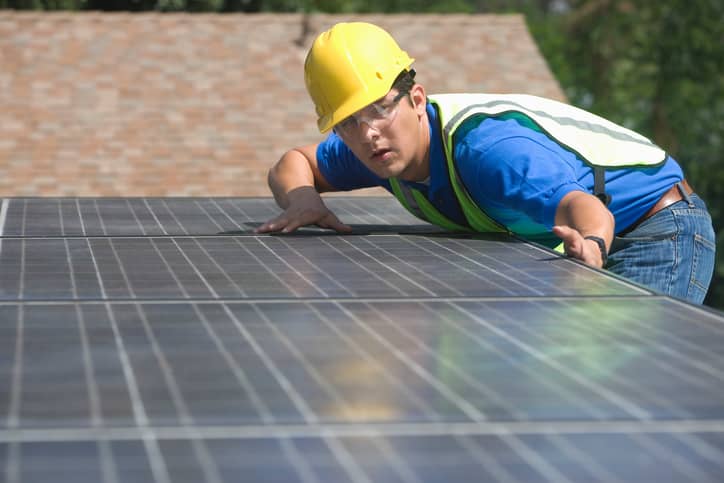 Pacific Gas and Electric Co. (PG&E) has announced the investor-owned utility (IOU) will soon reach a milestone of 2,409 MW of installed private rooftop solar capacity on its energy grid, representing more than 275,000 solar customers in northern and central California.
With this milestone, PG&E expects to reach its state-mandated net energy metering (NEM) cap this month, after which the utility will transition to California's successor NEM program, called NEM 2.0. This follows San Diego Gas & Electric's (SDG&E) announcement in June that it reached its allotted cap and became the first of the state's three IOUs to switch to NEM 2.0
Regulators approved the new NEM rules earlier this year, and the solar industry hailed the ruling a victory against opposition from California's three IOUs. The utilities argued that NEM, which compensates rooftop solar customers for their excess energy, is a subsidy that unfairly burdens non-solar utility customers. State regulators ultimately rejected the IOUs' appeal in September, and at the time, PG&E said it was disappointed in the decision but emphasized that the utility "strongly supports the continued, sustainable growth of private solar."
Now that PG&E is nearing its transition to NEM 2.0, Aaron Johnson, the utility's vice president of customer energy solutions, says in a press release, "PG&E is dedicated to supporting our customers' choice and control when it comes to their energy. Because of our commitment to clean energy, we want to make sure our customers are well informed and prepared as they start on their solar journey. We're here to help them throughout the process and to safely and quickly connect them to the energy grid."
For more on NEM 2.0, check out the cover story of Solar Industry's March 2016 issue here.