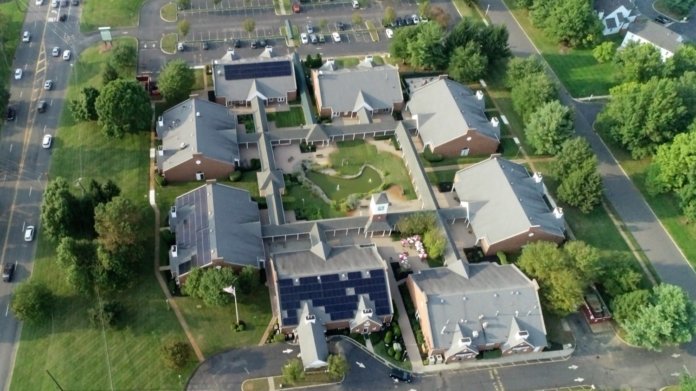 EcoMen Solar has completed a 75.6 kW solar PV project for Poet's Square Plaza in Freehold, N.J.
The 40,000-square-foot Poet's Square Plaza comprises a mix of eight retail and professional buildings. The rooftop solar systems, installed on three of the buildings, are owned by the property's owner, Poets Square Associates LLC.
EcoMen Solar says it worked closely with Poets Square Associates and the Township of Freehold planning board over the course of 11 months to gain approvals for the project, which comprises SolarEdge inverters and 252 Silfab solar panels.
EcoMen Solar estimates energy cost-savings for the plaza of $78,000 over five years and $240,000 over 10 years.
More drone photos and video footage of the project can be found here.