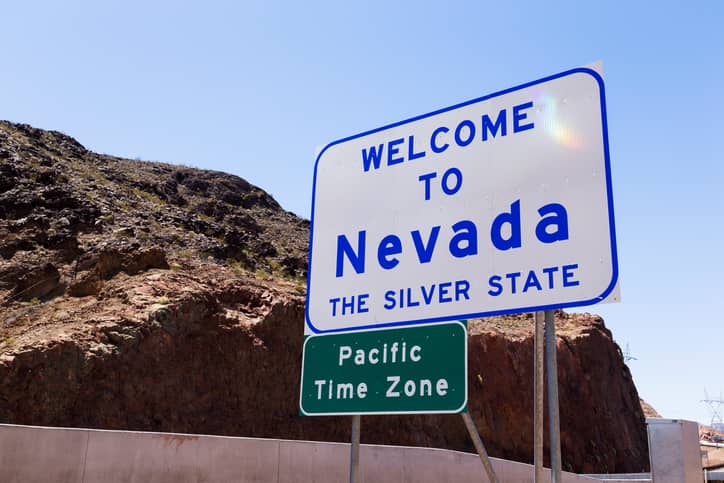 On Thursday, exactly one year since the Public Utilities Commission of Nevada (PUCN) ruled to eliminate retail net energy metering (NEM) in the state, the commission voted unanimously to restore retail NEM in Sierra Pacific Power Co.'s service territory. The regulators issued their decision as part of a general rate case for Sierra Pacific, NV Energy's subsidiary that serves Northern Nevada. Unsurprisingly, solar advocates have lauded the development.
Nevada has been a major solar battleground state ever since the PUCN voted in December 2015 to drastically cut NEM compensation rates from retail buyback rates to wholesale ones. Rooftop solar companies, including SolarCity and Sunrun, blamed the decision for the need to shutter their Nevada operations and cut jobs. Furthermore, the PUCN initially denied grandfathering in pre-existing solar customers under the original NEM rules, but the regulators eventually struck a grandfathering deal in September.
The PUCN's decision to restore retail NEM in the Sierra Pacific utility territory of Northern Nevada is effective Jan. 1, 2017, and sets a 6 MW cap of new rooftop solar. According to Jon Wellinghoff, former Consumer Advocate for the State of Nevada and current SolarCity chief policy officer, the decision is expected to benefit about 1,000 to 1,500 customers.
"I commend the Public Utilities Commission of Nevada for bringing full retail net metering back to Northern Nevada and affirming that whether solar customers are providing clean solar energy for their own homes, or supplying it to their neighbors, the benefits of that local generation outweigh the costs," says Wellinghoff in a statement.
Earthjustice and Vote Solar, nonprofit organizations active in the docket, applaud the progress and encourage Nevada's leaders to establish a longer-term plan for expanding solar opportunity once and for all.
"The commission took a small but important step toward re-aligning rates with the goals that state policymakers and the people of Nevada share: to see more homegrown solar powering their communities and their economy," says Vote Solar's Jessica Scott in a press release.
In September, Gov. Brian Sandoval, a critic of last year's NEM changes, reshuffled the PUCN by appointing two new commissioners to the three-member panel. Joe Reynolds took over the chairman position for Paul Thomsen, who led the original NEM changes but remains a current commissioner.
According to Vote Solar, Chairman Reynolds wrote in the new draft order, "Abraham Lincoln once said that '[b]ad promises are better broken than kept.' The PUCN's prior decisions on NEM, in several respects, may be best viewed as a promise better left unkept. The PUCN is free to apply a new approach."
The PUCN is expected to address NEM in Southern Nevada when it tackles the rate case of NV Energy's Nevada Power subsidiary in June 2017.
In addition to the NEM changes, Vote Solar and Earthjustice say the PUCN also approved Sierra Pacific's integrated resource plan, which improves contract terms for new, larger-scale solar power plants serving Northern Nevada.
Specifically, the groups says, the commission is requiring Sierra Pacific to offer to buy clean power generated by solar based on the savings to ratepayers of not building and running more expensive fossil-fueled generation. The PUCN is also requiring that contracts for clean energy be for 25 years, rather that the 10 years the utility requested. Additional hearings may be held to set the specific price for clean energy purchased from large solar plants.
"The PUCN affirmed that solar power is ready to be a significant, competitive energy resource for the people of Nevada – and that the utility has once again underestimated and undervalued this plentiful renewable resource," says David Bender, clean energy attorney at Earthjustice, in a statement. "Clearing the way for investment in solar power of all sizes, whether on rooftops or in utility-scale plants, builds healthier communities, creates good local jobs, avoids sending ratepayer money to out of state miners and frackers, and helps make Nevada the clean energy leader it should be."