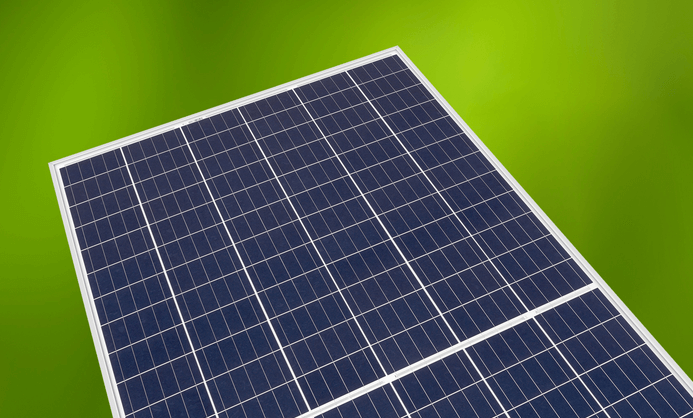 Panel maker REC has begun commercial production of a high-power 72-cell multicrystalline solar panel. Rated up to 350 Wp, the REC TwinPeak 2S 72 panel can compete with products of similar size using monocrystalline and mono-PERC technology by providing more power at a competitive cost, the company claims. In addition, REC says the TwinPeak 2S 72 weighs just 22 kg, up to 4 kg lighter than some standard 72-cell panels, enabling easier handling and quicker installation times.
Available worldwide, the REC TwinPeak 2S 72 Series is certified according to IEC 61215 and IEC 61730, as well as UL 1703, and comes in 1,000 V or 1,500 V configurations. According to REC, the new product uses several evolving REC TwinPeak technologies, including cells made from larger wafers for increased current production; five bus bars for reduced cell resistance; half-cut cell technology to reduce resistive power loss in the panel; PERC (passivated emitter rear cell) technology for increased light capture; and split junction box spread across the middle of the panel, allowing for an innovative panel design and improved performance in shaded conditions.
"With our new 72-cell panel, we have once again demonstrated our global leadership in multicrystalline technology," says Cemil Seber, vice president of global marketing and product management at REC. "The REC TwinPeak 2S 72 addresses the needs of our customers in the C&I and utility-scale segments, who demand large panels with lighter weight and high power combined with REC's renowned product quality."
The REC TwinPeak product family was launched in early 2015, and the company also recently introduced its new REC TwinPeak 2 BLK2 series, an all-black variant of the REC TwinPeak 2 series.