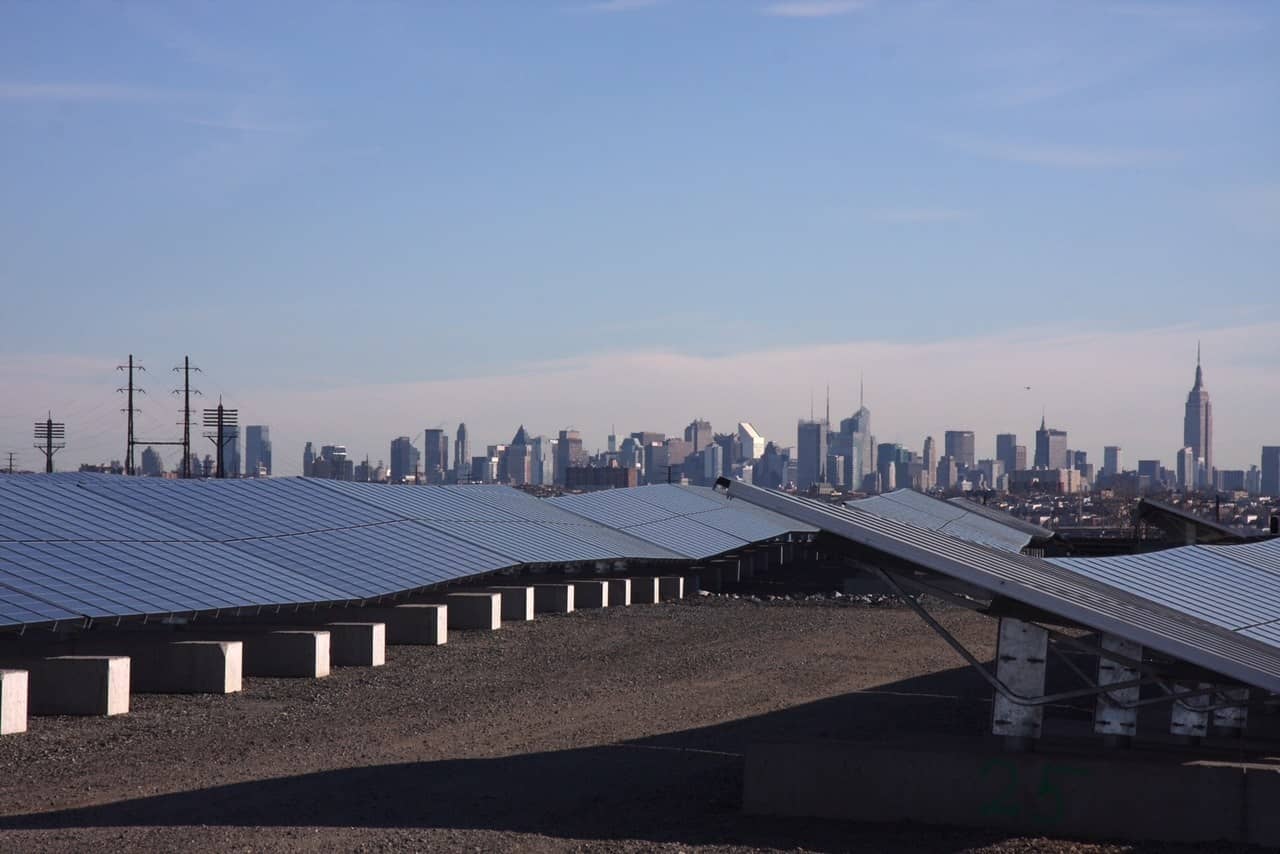 New Jersey-based Public Service Electric and Gas Co. (PSE&G) has received approval from the New Jersey Board of Public Utilities (BPU) to extend its Solar 4 All program. PSE&G says the ruling authorizes the utility to invest up to $80 million over the next three years to build an additional 33 MW of solar farms on landfills and brownfields in the company's electric service territory.
According to a recent NJ Spotlight report, the approved plan falls short of the $275 million/100 MW proposal PSE&G originally filed earlier this year and represents a settlement agreement reached amid cost concerns for ratepayers. Nonetheless, with this new approval, PSE&G says Solar 4 All now represents a 158 MW program that utilizes rooftops, parking lots, utility poles and landfills/brownfields for universal solar projects.
PSE&G notes this is the second extension to Solar 4 All. The BPU originally approved the program in 2009, allowing the utility to install 80 MW of solar capacity, and the first extension was in 2013, which enabled PSE&G to build an additional 42 MW of solar capacity on landfills and brownfields, as well as 3 MW in solar pilot programs for storm hardening and grid resiliency. Of the 158 MW currently approved, there are 115 MW in service, with an additional 10 MW expected to be in service by the end of the year.
PSE&G has invested more than $500 million in the program, which the utility says benefits its customers by supplying solar power directly to the electric grid in a way that is about 40% less expensive than typical residential net-metered solar projects.
"We have said all along that we wanted to do more through the Solar 4 All program, so we are thankful that the BPU approved this extension and excited to continue our efforts to help New Jersey reach its renewable energy goals," says Courtney McCormick, PSE&G's vice president of renewables and energy solutions. "Solar 4 All creates jobs, aligns with the New Jersey Energy Master Plan and helps the environment by directly increasing the amount of solar power in the state. And by building these universal solar projects and connecting them directly to the PSE&G electric grid, we are also ensuring that all of our electric customers truly share both the costs and the benefits of solar power."
The utility says that, by the end of 2016, the Solar 4 All program will have about 53 MW of solar capacity built on nine landfill and brownfield sites. These projects fill more than 190 acres of landfill and brownfield space with 175,000 solar panels that can power about 8,500 homes annually. With this latest extension, PSE&G says Solar 4 All will have 86 MW of landfill and brownfield solar in total in service by the end of 2019.
"Utilizing landfills and brownfields for universal solar development makes sense for PSE&G customers and for New Jersey as a whole," adds McCormick. "We are taking land that would otherwise remain undeveloped and giving it a new life and new purpose, saving scarce open space in New Jersey and connecting all of those solar panels directly to the electric grid our customers use."
Photo courtesy of PSE&G: The utility's 3 MW Kearny solar project was built at a previously dormant landfill site in New Jersey.