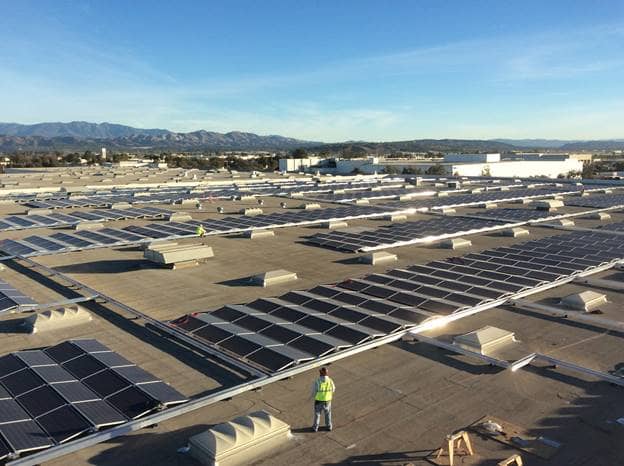 Renusol America, a solar PV mounting solutions company, has provided its rail-less and modular Renusol EW mounting system for 2,472 Canadian Solar PV panels on a low-slope rooftop at Haas Automation in Oxnard, Calif.
Haas Automation, a machine tool builder, expects to save over $110,000 annually on its electricity bills with the solar installation.
Renusol worked with RBI Solar and Kuykendall Solar to complete the installation in addition to partnering with REC Solar to develop the 779 kW commercial system. Renusol says the ballast-only, east-west-facing mounting system was engineered to meet the latest Structural Engineers Association of California guidelines, including for wind and seismic effects.
"As a ballast-only system without rails, the Renusol EW avoids the cost and risks of water intrusion in attached systems, and there are no long rails sitting on the roof blocking water flow, which can be an issue on low-slope roofs," notes Adam Brescia, Renusol America regional sales manager.