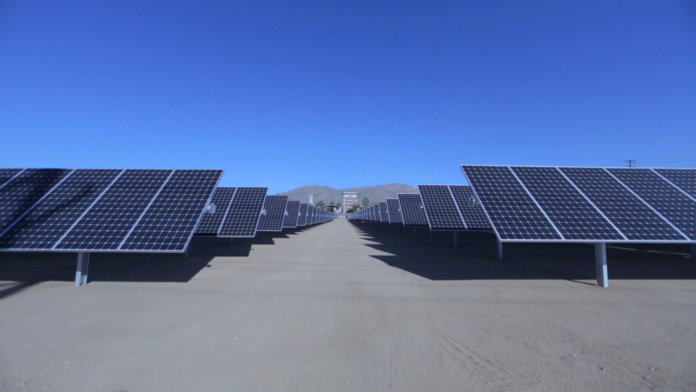 A professor at the University of California, Riverside is using a $3.2 million grant from the U.S. Department of Energy (DOE) to lead a team of researchers working to improve the way customer-generated solar is integrated onto the grid.
Hamed Mohsenian-Rad – an associate professor of electrical engineering in UC Riverside's Marlan and Rosemary Bourns College of Engineering – is leading the project with Matthew Barth, director of the Bourns College of Engineering Center for Environmental Research & Technology; Alfredo Martinez-Morales, managing director of the Southern California Research Initiative for Solar Energy; and Sadrul Ula, managing director of the Winston Chung Global Energy Center. Partners include Riverside Public Utilities (RPU), Lawrence Berkeley National Lab, Smarter Grid Solutions, PG&E, Lawrence Livermore National Lab and GridBright.
The DOE's Enabling Extreme Real-Time Grid Integration of Solar Energy funding program supports projects that enable the dynamic, automated and cost-effective management of distributed sources, such as solar, onto the power grid, explains UC Riverside.
Once developed, a new energy management system will be deployed at two power system distribution circuits in Riverside in collaboration with RPU, says the university. During the three-year project, the researchers will develop and test a data-driven distributed energy resources management system that will be implemented at RPU's University and Hunter substations, which are both connected to large photovoltaic installations.
"When the power grid was set up, it was designed to handle power from conventional sources, but now we must consider the penetration of solar panels, the size and location of these units, and whether the energy they generate should go directly into the grid, get stored in batteries or be sent somewhere else," says Mohsenian-Rad. "This is a relatively new challenge, and at present, it is having a negative effect on grid reliability and efficiency."
He adds, "Our goal is to develop a state-of-the-art prototype energy management system that will allow RPU and other utility companies to support future increases in solar generation on their existing circuits."