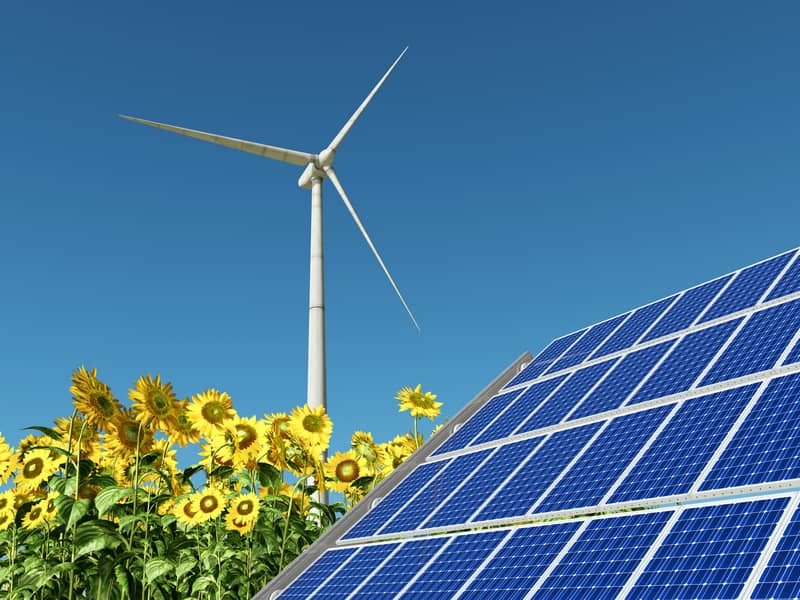 The Rhode Island legislature has passed a bill to advance the state's renewable energy target from 14.5% by 2019 to 40% by 2035. The bill now goes to Gov. Gina Raimondo for consideration.
"With a turn of the governor's pen, Rhode Island can join a leading cohort of states raising their renewable energy targets in order to keep the air clean and cut costs," says Tom Kiernan, CEO of the American Wind Energy Association (AWEA), which has applauded the legislation in a press release. "States with the best policies are going to attract the most business. By raising its renewable energy standard, Rhode Island is sending the signal that it's open for business to renewable energy developers who will invest billions of dollars into the state economy."
The bill, considered to be part of the Senate's "Grow Green Jobs RI Action Plan," would update the state's current renewable portfolio standard (RPS), which requires state utilities to procure a certain percentage of renewables. Established in 2004, the RPS originally targeted 3% renewable energy by 2007, with an annual rise of 1.5% each year until 2020, when it would reach 16%. However, because the Public Utility Commission (PUC) later decided to delay the target for one year, the current RPS has effectively been reduced to 14.5% by 2019.
If it becomes law, the newly passed bill would increase the RPS to 40% by 2035, and AWEA notes a House amendment attached to the new legislation would give the PUC more flexibility to delay a planned increase in the target in the event of an inadequate supply of renewable energy credits.
Rhode Island could soon join a growing number of states that have recently raised their renewable energy targets, including California, Oregon and Hawaii.