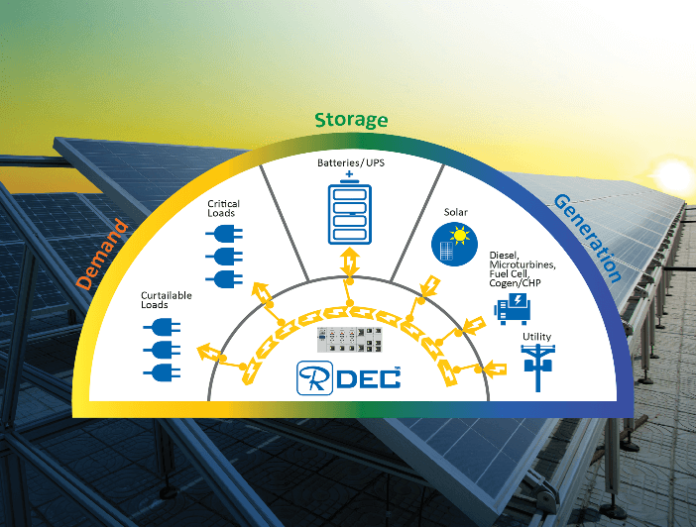 Russelectric, a manufacturer of automatic transfer switches and power control systems and solutions, has announced its new Russelectric Distributed Energy Controller (RDEC).
RDEC is a fully integrated controller for complex, mission-critical distributed energy systems, ranging from backup generation and demand management to fully functional microgrids.
According to the company – which has manufacturing facilities in Oklahoma and Massachusetts – RDEC has a number of features that improve business continuity and power quality: e.g., facility-integrated solar capabilities, priority-based load shedding and permitted emissions optimization.
Features such as demand reduction and time-of-use asset optimization also allow RDEC to optimize a facility's controllable demands, on-site storage, and power generation to reduce energy costs and cost volatility. Furthermore, RDEC fully integrates on-site renewable generation resources into a facility's distributed energy system.
The RDEC base system includes Russelectric's automatic transfer switches, switchgear and a power control cabinet. Depending on power control needs, an optional SCADA and electric power management system can be added. Russelectric can also provide storage systems or work with a user's selected storage supplier.