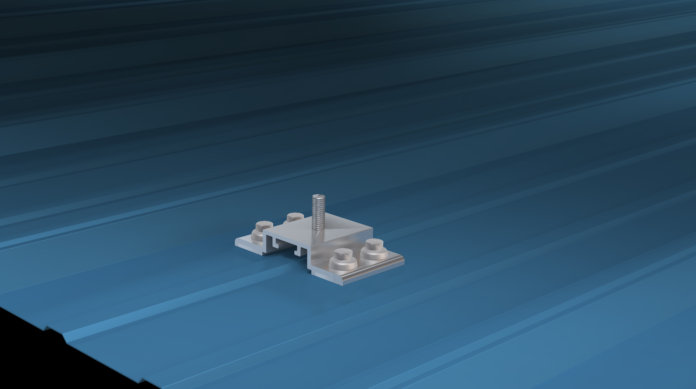 S-5!, a Colorado-based provider of metal roof attachment solutions, has announced the new SolarFoot for exposed fastener panels.
The SolarFoot, with four points of attachment, provides an ideal mounting platform to attach the L-Foot of a rail-mounted solar system or other ancillaries to the roof. According to the company, the SolarFoot ensures a durable, weather-tight solution for the life of the solar system and the roof.
Each piece contains two reservoirs of a factory-applied butyl co-polymeric sealant, allowing a water-tested seal. Simply peel the release paper from the butyl sealant, and fasten through the predrilled holes in the base of the SolarFoot, the company adds.