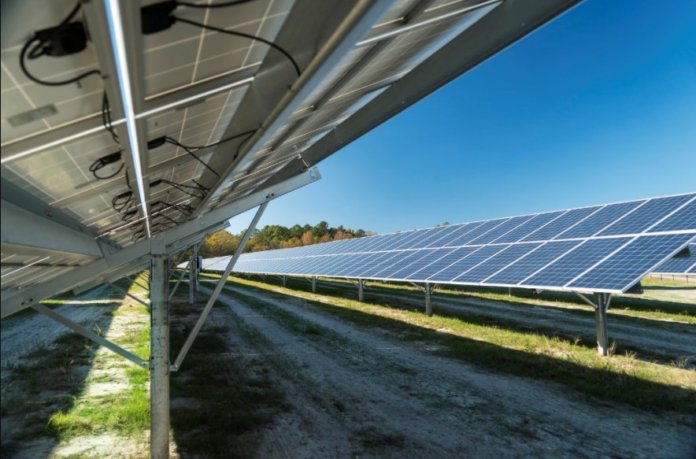 South Carolina Electric & Gas Co. (SCE&G) has met its utility-scale solar mandate years ahead of schedule with the completion of the Otarre Solar Park.
According to the company, SCE&G was required to reach 42 MW of utility-scale solar by 2020 under the South Carolina Distributed Resource Program Act, or Act 236. Last week, SCE&G celebrated the early achievement when officially dedicating the 1.62 MW Otarre Solar Park with developer TIG Sun Energy and project builder Hannah Solar Government Services.
"We are pleased to have reached this goal for utility-scale solar power ahead of the 2020 deadline," said Keller Kissam, incoming president and COO of SCE&G. "When we started working to achieve the goals, we also set out to demonstrate that solar isn't just a program, but it's an integral part of our generation portfolio. It's a part of our future and the future of South Carolina. We're happy to celebrate this important milestone today with TIG and Hannah Solar. They've been true partners in helping establish greater access to clean energy for our customers."
Thee Otarre Solar Park is located on Saxe Gotha Road in the Otarre development corridor of Cayce, adjacent to the corporate campus of SCANA, the utility's parent company. According to SCE&G, the project consists of 6,156 panels and provides enough electricity to power approximately 320 homes. It was interconnected to SCE&G's electric system in October and now supplies clean energy to utility customers.
TIG Sun Energy, a division of The InterTech Group, financed, owns and operates the facility, while Hannah Solar Government Services engineered, designed and built the park. TIG Sun Energy also developed the Jerry Zucker Solar Park in Charleston, S.C – SCE&G's first utility-scale solar facility and its first project developed under Act 236.
"We are thrilled to play a role in further establishing solar energy in South Carolina's future energy portfolio," said Grant Reeves, senior vice president of The InterTech Group. "Our work on the Otarre Solar Park is yet another way we're advancing sustainable energy technology in our state and around the world."
Photo courtesy of SCE&G's Twitter account