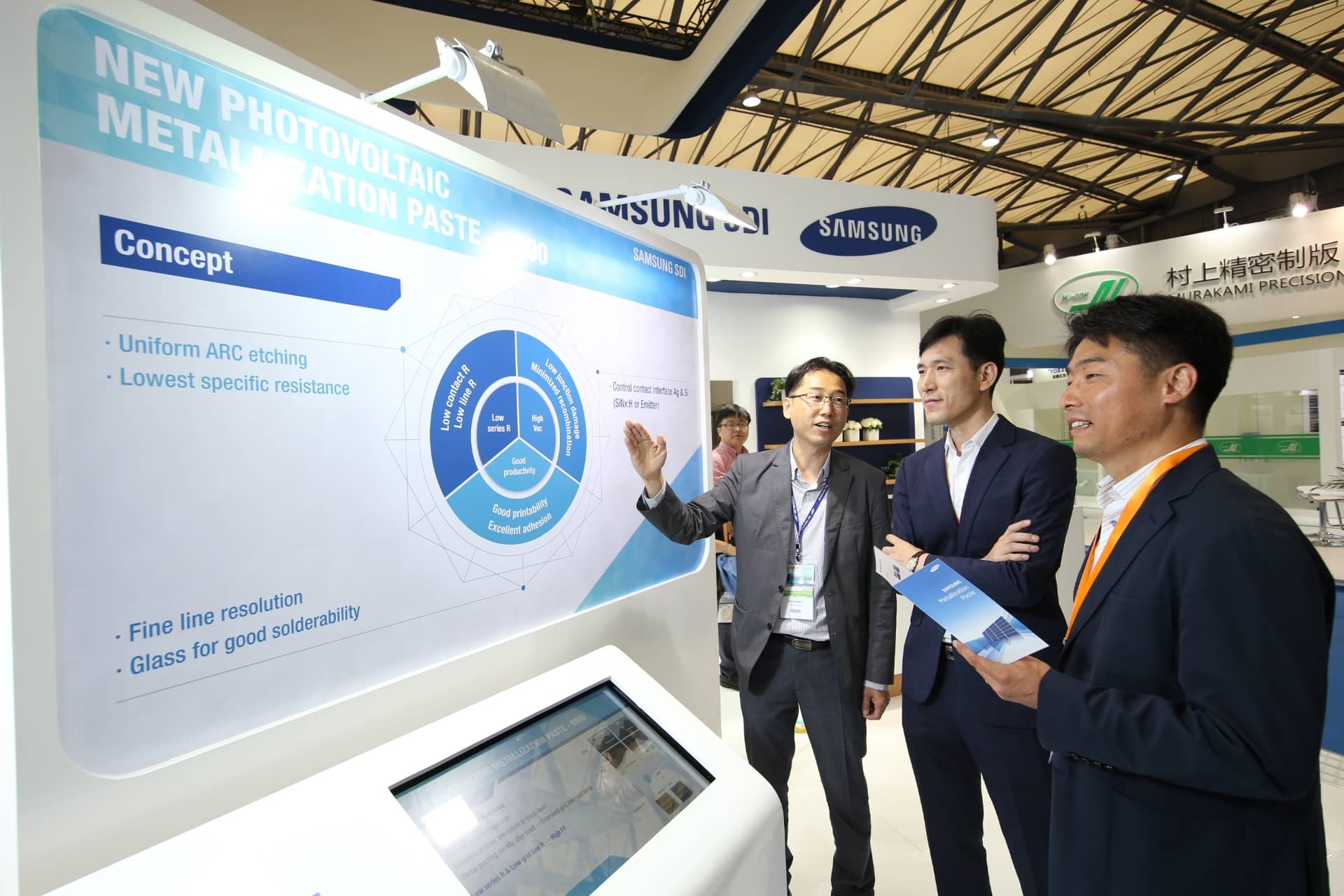 South Korea-based Samsung SDI has announced it will start operating a solar PV cell paste production line in its Wuxi Plant located in Jiangsu Province, China, in June. The company has also unveiled its new 8800 Series solar PV paste.
In Samsung SDI's Wuxi Plant, installation of a polarized film production line and a paste production line was concurrently started in September last year. The paste production line was recently completed and, thus, will be put into operation first. Samsung SDI has set out a plant to start the operation in a scale of 40 tons a month and to increase the production scale up to 100 tons a month in the future.
Samsung SDI says the plant will help the company further accelerate its foothold in the Chinese market, home to many global photovoltaic modular makers. The company adds that it will also expand its target markets to the Southeast Asian countries, such as Thailand, Malaysia and India, which are emerging as new PV markets.
Samsung SDI claims its 8800 Series paste, which the company unveiled at the SNEC PV Power EXPO 2016, is a product that delivers improved sunlight-to-electricity conversion efficiency. The company started a solar cell paste business based on its PDP electrode material technology in 2010.
"We have improved market responsiveness by starting Wuxi Plant operation and releasing new products that are applied to high-efficiency solar cells," says Samsung SDI's Song Chang Lyong. "With this, we will advance to a true leader in the global photovoltaic market."
Photo courtesy of Samsung SDI: The company unveiled its new photovoltaic paste, the 8800 Series, at the SNEC PV Power EXPO 2016.