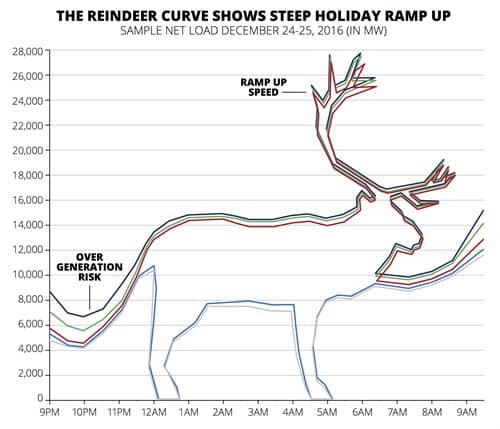 Editor's note: The following festive post was republished with permission from the creative folks at the Smart Electric Power Alliance.
Santa Claus (DBA Rudolph Red Worldwide LLC) has filed an application with the Arctic Public Utilities Commission (PUC) for a 15 MW microgrid to ensure electric reliability and additional capacity for his workshop.
Santa has, for years, relied on power from a dedicated connection to a Greenland hydropower plant via the Dasher Interconnection, which is in need of upgrades that may be costly, as well as technically challenging. Climate change and melting ice at the North Pole's perimeter have made local renewable generation and distribution imperative to ensure adequate power for mission-critical functions at the workshop – including present manufacturing, packaging and delivery through the peak holiday season. (Also, the elves have plans for a new digital tracking system and data center, which would further strain current resources.)
The proposed microgrid and accompanying application were developed in consultation with Smart Electric Power Alliance (SEPA). For the educational nonprofit, which has expanded its mission to include storage, microgrids and other distributed technologies, working with Rudolph Red was an opportunity to help find a collaborative solution that would benefit Santa, the elves and electric service overall at the North Pole.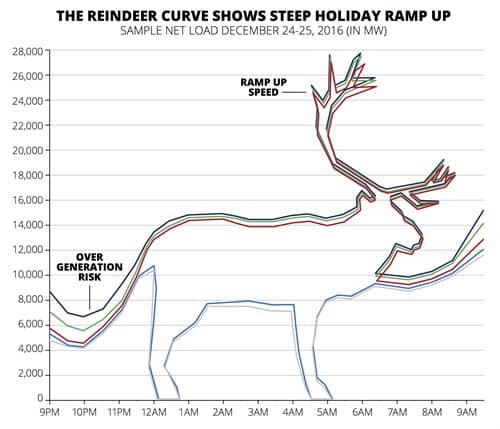 "We had to take the leap into the 21st century," said Yule Lads, senior managing elf for operations at Rudolph Red. "Our power supplies have been stretched for a while to keep up with all the requests from children around the world for gaming systems, tablets, and other high-tech presents. We've got a 'reindeer curve' with incredibly sharp ramping points. The microgrid will give us capacity and flexibility through our seasonal peaks, and we can build it out to meet any growing demand."
"Our first step working with Santa and the team at Rudolph Red was to facilitate a strategic planning session with all stakeholders to identify the pressure points on the current system and the long-term objectives for the initiative. Then we were able to move toward consensus on a microgrid's expected costs and benefits for the workshop and the North Pole community," said John Sterling, SEPA's senior director of research and advisory services. "The elves, in particular, were very hands-on and are used to fast turnarounds. Once we agreed on the general priorities for the microgrid, they had a first draft of the engineering specs and drawings for the application ready to go, almost overnight."
Officials at Rudolph Red said they are hoping to get PUC approval for the project early in the new year so that the microgrid can be built during the spring and summer thaw. The goal is to have the system up and running by autumn 2017 to meet next year's holiday peak, Lads said.
"We're also exploring the possibility for a North Pole community solar program to provide a clean energy option for the elves' residences," he said. "Economies of scale and ideal siting can drive an attractive price point with a seven- to 10-year ROI."
To see Rudolph Red Worldwide LLC's project application, click here.