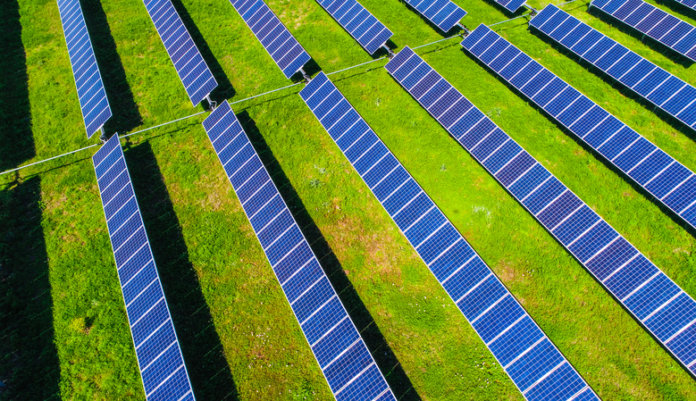 Borrego Solar Systems, a commercial solar and energy storage developer/installer in the U.S., and Sol Systems, a U.S. solar finance and development firm, have both expanded their roles at the Solar Energy Industries Association (SEIA) by moving to the board of directors level.
"This is an exciting announcement that further cements SEIA's leadership within the industry," says Abigail Ross Hopper, president and CEO of SEIA. "Borrego Solar and Sol Systems bring with them invaluable expertise that will allow us to continue our mission of removing unnecessary red tape and expanding the clean energy marketplace to all consumers in all 50 states."
According to SEIA, to date, Borrego Solar has brought online more than 400 MW of solar, and Sol Systems has delivered 650 MW of solar projects across 13 states.
"By further establishing our involvement with SEIA through a board position, we plan to take a larger role in supporting key solar legislation and initiatives that support solar energy's continued growth," says Mike Hall, CEO of Borrego Solar. "We are proud that our longevity and experience in the market has enabled us to take a leadership position at SEIA and advocate on behalf of the U.S. solar industry."
"As the solar industry continues to rapidly expand the markets it participates in, developing a disciplined, multi-state strategy as an organization will be critical for success," adds Yuri Horwitz, CEO of Sol Systems. "So, too, will implementation. I look forward to contributing.
Following a vote by SEIA's membership at-large, SEIA also announced that the following stakeholders have been elected to serve on SEIA's board of directors: Zaid Ashai, CEO of Nexamp; Chris Diaz, principal at Seminole Financial Services; Kendra Hubbard, strategic account manager at Unirac; Lee Peterson, senior manager at CohnReznick; and Janice Schneider, partner at Latham & Watkins LLP.
In addition, the following individuals were elected to the SEIA board by their peers:
Distributed Generation Division Chair – Tony Clifford, chief development officer of Standard Solar;
Solar Heating and Cooling Division Chair – Ed Murray, president of Aztec Solar;
Solar Services and Consumers Division Chair – Laura E. Stern, co-founder and president of Nautilus Solar Energy; and
Utility-Scale Solar Power Division Chair – Fred Morse, president of Morse Associates.
"We have a lot on our plates for 2018, and we welcome the guidance of these industry leaders as we seize upon the massive potential that lies ahead for the solar industry," Hopper adds.